Two Days of New Martin Guitars
No fewer than twenty-four new Martin models were released for Winter NAMM
More than double the typical January release of new Martin guitars for our listening pleasure
Thursday, January 21, 2016, the Winter NAMM Show opened in Anaheim, California. And while Martin dealers converged on that sunny clime to place their orders for these budding beauties, I made my annual pilgrimage to chilly Nazareth, PA, home of the C. F. Martin & Co., est. 1833.
There, I could actually hear what these new Martins sound like, far from the white noise of the vast trade show floor.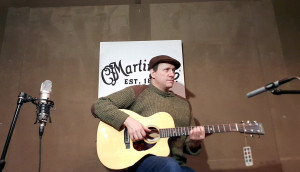 Read all about my first impressions of the new Martin Guitars for 2016 and see the sampler videos for the Authentics, Limited Editions, and the Core Ranger models.