New Dreadnoughts Join Martin's Authentic Series – D-28A 1937 and D-18A 1937
My tongue hurts from countless times I had to ignore or deflect queries asking if we would ever see Martin adding new models to the Authentic Series. Martin removed many Authentics from the catalog without any to replace them, until now. At long last, we have two new Authentic Series models released to the public – the revised D-28 Authentic 1937 and the long-desired companion, the D-18 Authentic 1937.
These new Authentics are but two of many new models that Martin Guitars will be debuting later this week at Hall D, Booth 5602, at the NAMM show in Anaheim, California. They saw fit to put out a press release today mentioning a few of these instruments. But the real news is found in the latest editions to the fabulous Authentic Series.
Each of these new Authentics is made with a new dreadnought body shape. Or rather, I should say an old body shape. The silhouette of each model is quite close to the shape of an actual 1937 D-28 and D-18. This should satisfy critics of the Authentic Series that have claimed it was inaccurate to refer to Authentic Series models as vintage Martin recreations if they are made with the modern-day Martin body shapes.
D-28 Authentic 1937 (2022)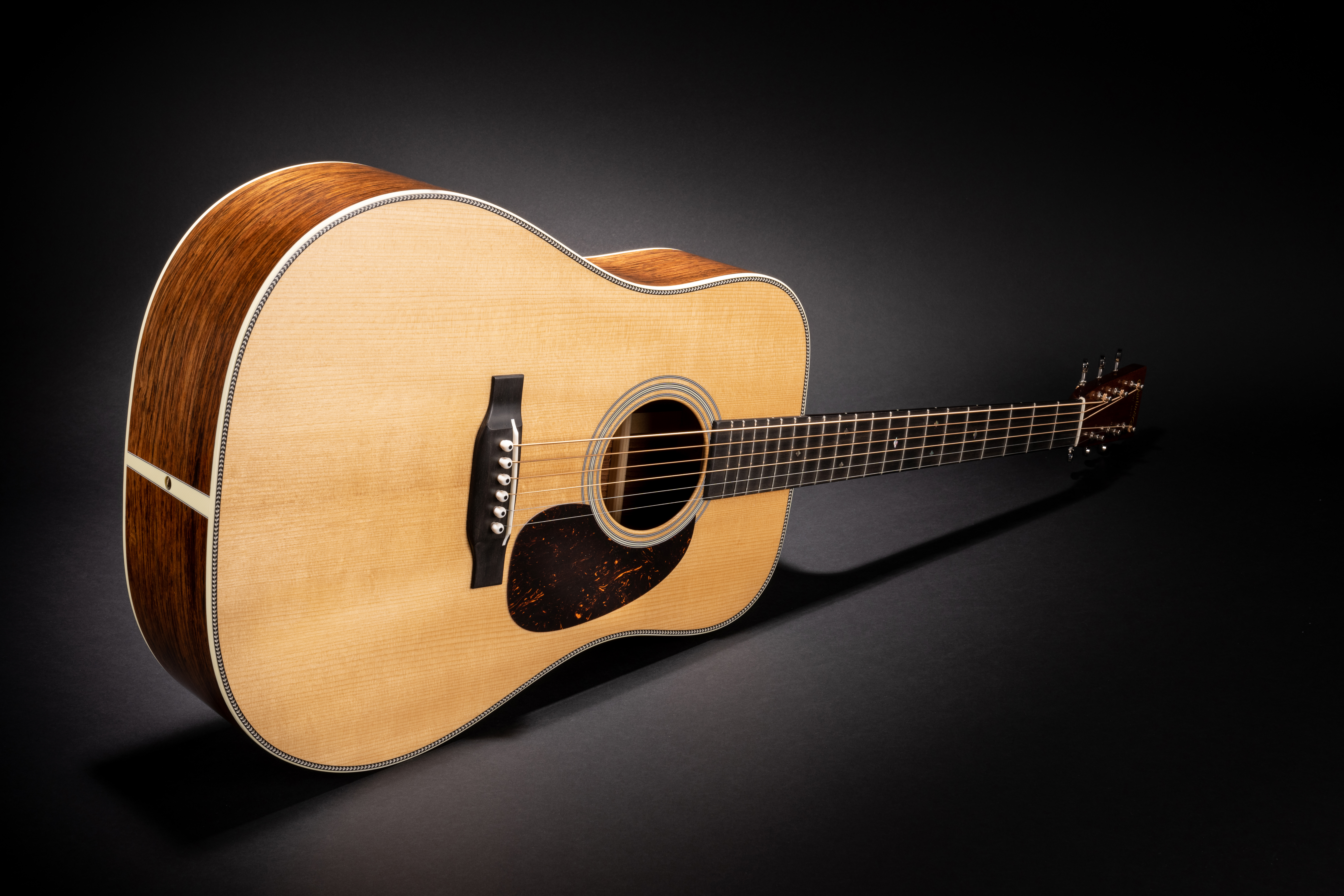 The instrument often cited as the best sounding acoustic guitar ever made is a particular Martin D-28 from 1937. It was taken to the Smithsonian Institute in 2013 for magnetic resonance imaging and X-rays to reveal as much as possible about the inner workings of that "Stradivarius of guitars" so that Martin could recreate the bracing and bridge plate down to the smallest detail. The resulting D-28 Authentic 1937 has gone through some changes since it debuted at Winter NAMM in 2014.
Until now, the most significant improvements were the addition of Martins exclusive Vintage Tone System and the Vintage Gloss version of the traditional nitrocellulose finish. Today, I am finally allowed to tell you about two new significant changes, the revised body shape and the tonewood used for the back and sides – Guatemalan rosewood.
Although the differences are subtle between last year's D-28 Authentic 1937 and the one appearing at NAMM 2022, the silhouette of the soundboard and back, which determine the exact shaping of the sides, and therefore the specific shape of the sound chamber, are truly different. This is a tracing Tim Teel, Martin's Head of Instrument Design, created to show the differences between a dreadnought made in the 1930s and one found in the Standard Series today.
(click to enlarge.)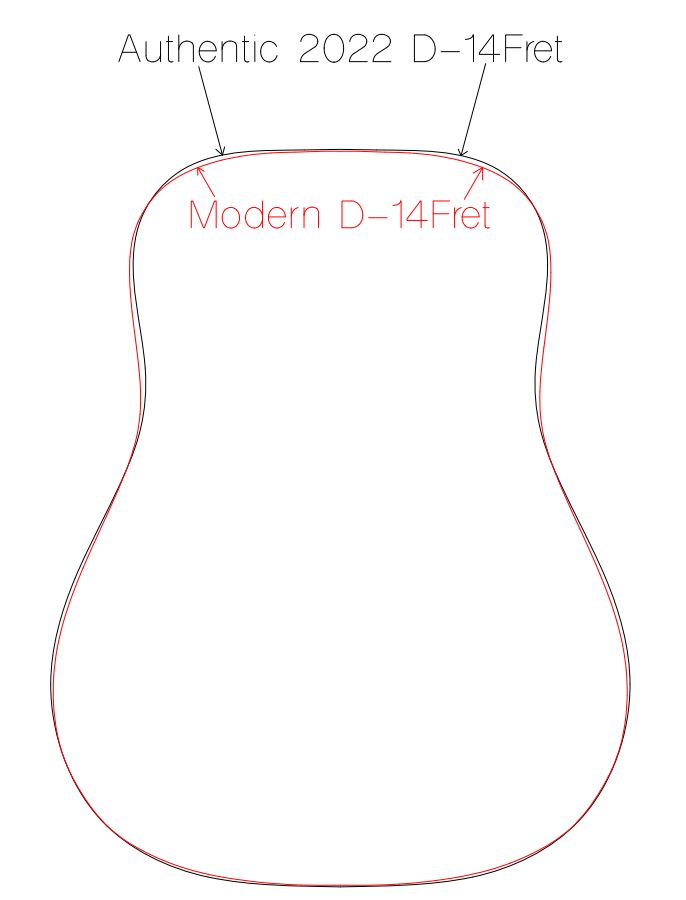 How much this might affect tone production will be debated for at least as long as how much difference it makes to the tone of actual pre-war D-28s compared to modern guitars. But one thing that will certainly affect tone production of this new D-28A 1937 is the replacement of Madagascar rosewood for Guatemalan rosewood.
Both rosewoods have been equated with the Brazilian rosewood used on actual 1930 Martins. To my ear, Madagascar rosewood sounds more like the brightest, least-warm Brazilian rosewood Martins, chimey, expressive and colorful, with a quick reflection of soundwaves. Guatemalan rosewood sounds typically warmer and throatier, with a darker undertone more like Cocobolo and East Indian rosewood, but with quicker reflection than either of them. It also offers the endless depth to the bottom end that is very much like the bassier example of Brazilian rosewood Martins, complimented by high-end overtones with a colorful richness likewise similar to that holy grail of endangered species that once grew in the costal lowlands of Brazil.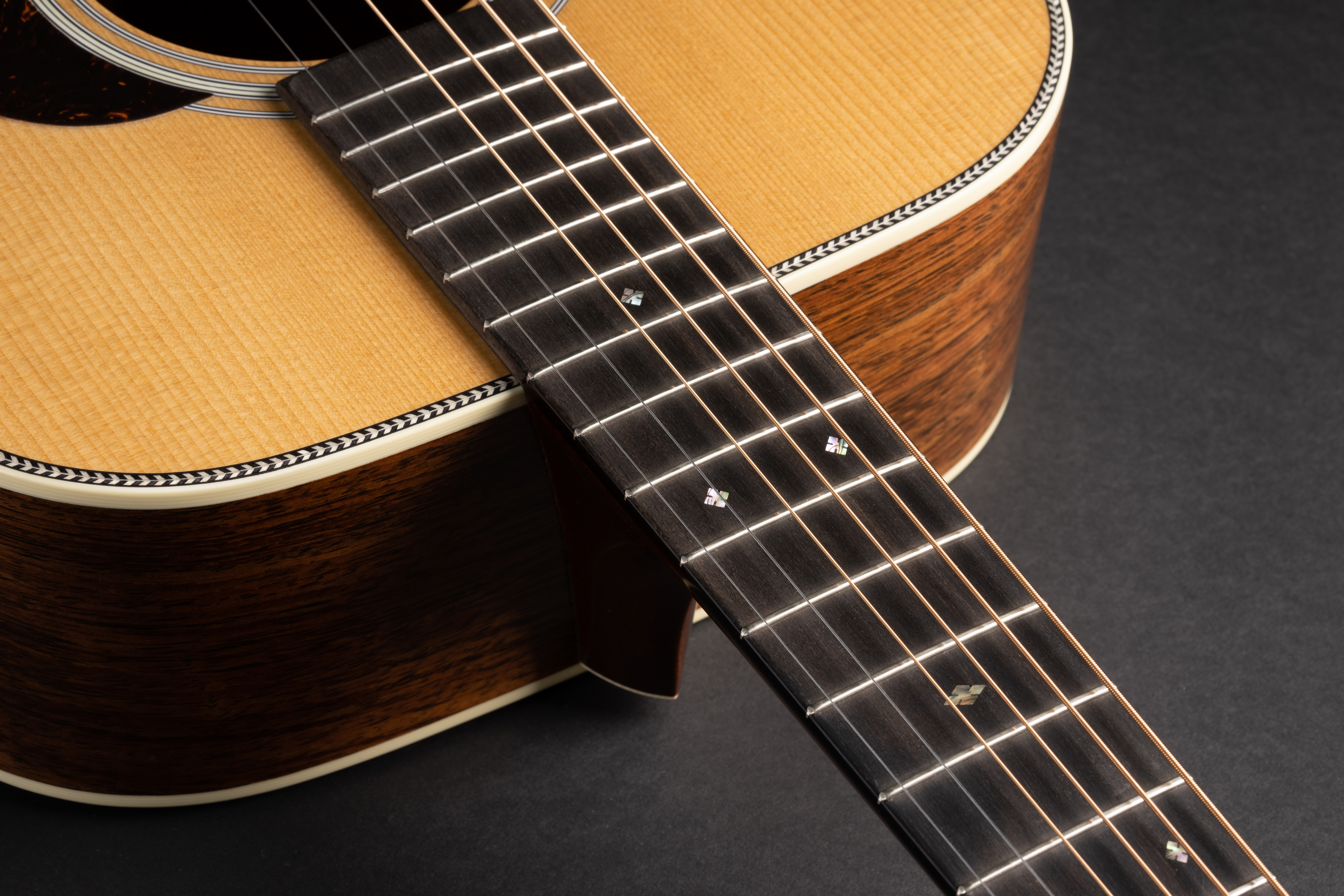 Martin's supply of Madagascar rosewood is dwindling, and they will not be getting more any time soon. Retired CEO Chris Martin is passionate about environmental stewardship He has spent decades educating and assisting nations of the world in the responsible management of-their precious natural resources. When the legal government of Madagascar was overthrown in a coup d'état in 2009, by a faction intent on exploiting the rare resources of that tropical island for short-term gain, Martin Guitars was the first American manufacturer to cease the acquisition of Madagascar rosewood. When I first got wind of Chris Martin investigating the inevitable replacement of Madagascar rosewood in the Authentic Series, Guatemalan rosewood was the first thing out of my mouth. It is the most logical choice. I believe future owners of this new D-28A 1937 will be most pleased with the rich and powerful tone these battleships throw out.
D-28 Authentic 1937 (2022) Spec Sheet Here
~
D-18 Authentic 1937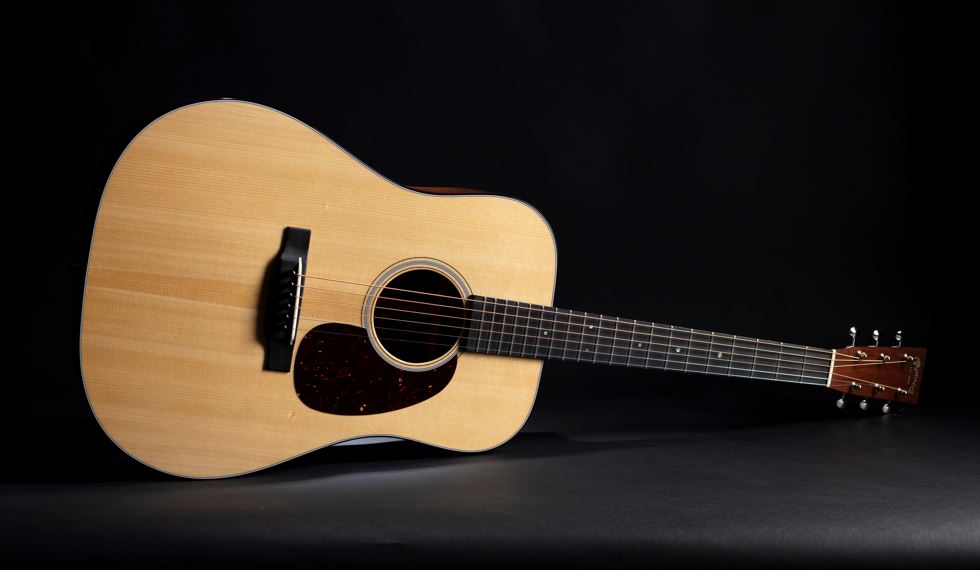 Hooray for C. F. Martin & Co. for making dreams come true! Countless people have been wishing they would release an Authentic Series D-18 with 1937 specs, as good as if not better the original D-18 Authentic 1937 created in small batches from 2006 until the advent of the Modern Authentic Series. At long last, the wish is granted with the debut of the 2022 D-18 Authentic 1937.
Like the revised D-28 Authentic 1937, this latest Authentic model has the new body shape, notably closer to Martin dreadnoughts made before the Second World War. Unlike the current D-18 Authentic 1939 and D-18 Authentic 1939 Aged, this new 18 has forward-shifted bracing rather than rearward-shifted bracing. This physical shifting brings about a tonal shift with a fuller, rounder bass and increased natural reverb.
It also has a 1-3/4" V neck with shaping like the D-28 Authentic 1937. But it is unique, having been copied from a 1937 D-18 once owned by James Taylor. Originally, it was reported this guitar was based on the old D-18As made in 2005, which were not based on a specific prewar Martin, but rather the original four-person team took their inspiration from multiple vintage Martins. But it is indeed the faithful reproduction of a specific 1937 D-18, with a little extra star power thanks to JT.