A Reader Requests Info on the Celtic Knot
What a gift of a website you have created. Thank you. I recently purchased a D-45 Celtic Knot. Whatever background information regarding the concept, design and construction of it would be really helpful.
– Robert in Texas
Spoon Replies:
Thank you Robert, for your kind and encouraging words.
Allow me to say meal do naidheachd on the purchase of your Martin D-45 Celtic Knot! It is my personal favorite among all the "45 +" guitars that Martin has come up with over the years.
That's Scottish Gaelic, by the way. The oldest existing designs known as Celtic knots are found in illuminated Christian manuscripts from the eighth century, associated with the Abbey of Hii on the Isle of Iona, while others dated to 800 A.D. are believed to come from the Abbey of Kells, in County Meath, Ireland. It is assumed that earlier Celtic knot patterns evolved in Eire and Britain, in decorative textiles and other art forms, after similar "continuous cord" designs were introduced from Roman Europe sometime during the fourth century.
Your wonderful twenty-first century Martin guitar is essentially a D-45 Golden Era, in terms of bracing, neck shape, and string spacing. But of course the Brazilian rosewood and Adirondack spruce came from Chris Martin's personal reserve. As a musical instrument, every one of them I have played sounded spectacular.
As an example of exquisite artistry in world-class luthiery, they are visually astounding as well. The inlay was done at Pearl Works in Charlotte Hall, Maryland, founded by the late Larry Sifel. The inspiration for the overall design came from Martin's 600,000th guitar, completed in 1997. Known as "the Celtic" Martin, it was designed and embellished by Larry Robinson, who has created stunning inlays for electric and acoustic guitars for half a century.
Although this earlier instrument has even greater complexity to its various "knots" and, if I recall, abalone herringbone purfling around the edge of the top and sound hole, I have always preferred the aesthetic of the D-45 Celtic Knot. It strikes me as elegant and stately, compared to the rather over-the-top pizazz of the Celtic guitar. But I also very much like the special Gotoh tuners with Celtic designs, and the pearl inlay of Chris Martin's signature on the rosewood back!
The limited edition of fifty D-45 Celtic Knot guitars was announced at Winter NAMM 2004, along with Martin's One Millionth Guitar and the D-100 model based on it. The Celtic Knot guitars have sequential serial numbers leading up to #1,000,000. The fifty D-100s have sequential serial numbers starting with #1,000,001.
However, Martin did not build all fifty Celtic Knot guitars. There has been some contention as to the actual production number. Although all official printed references claim that thirty D-45 Celtic Knot guitars were built, the actual quantity is in fact thirty-six.
No one knows why the discrepancy exists. I suspect all accounts were based on one original reporting that contained a typo. Knowing how things happen at Martin, it might even be due to a typist incorrectly reading someone's handwriting, where the 6 looked like a 0.
In any case, you have a very special Martin. If I could have any of the beyond-Style-45-Deluxe instruments Martin has built, it would be a D-45 Celtic Knot. But you actually get to own one.
I therefore, and with great pomp and solemnity, hereby induct you into the Order of the Lucky Dog, with all rights and privileges afforded said title.
Congratulations!
Pearl Works Website:
Larry Robinson Website:
https://www.robinsoninlays.com/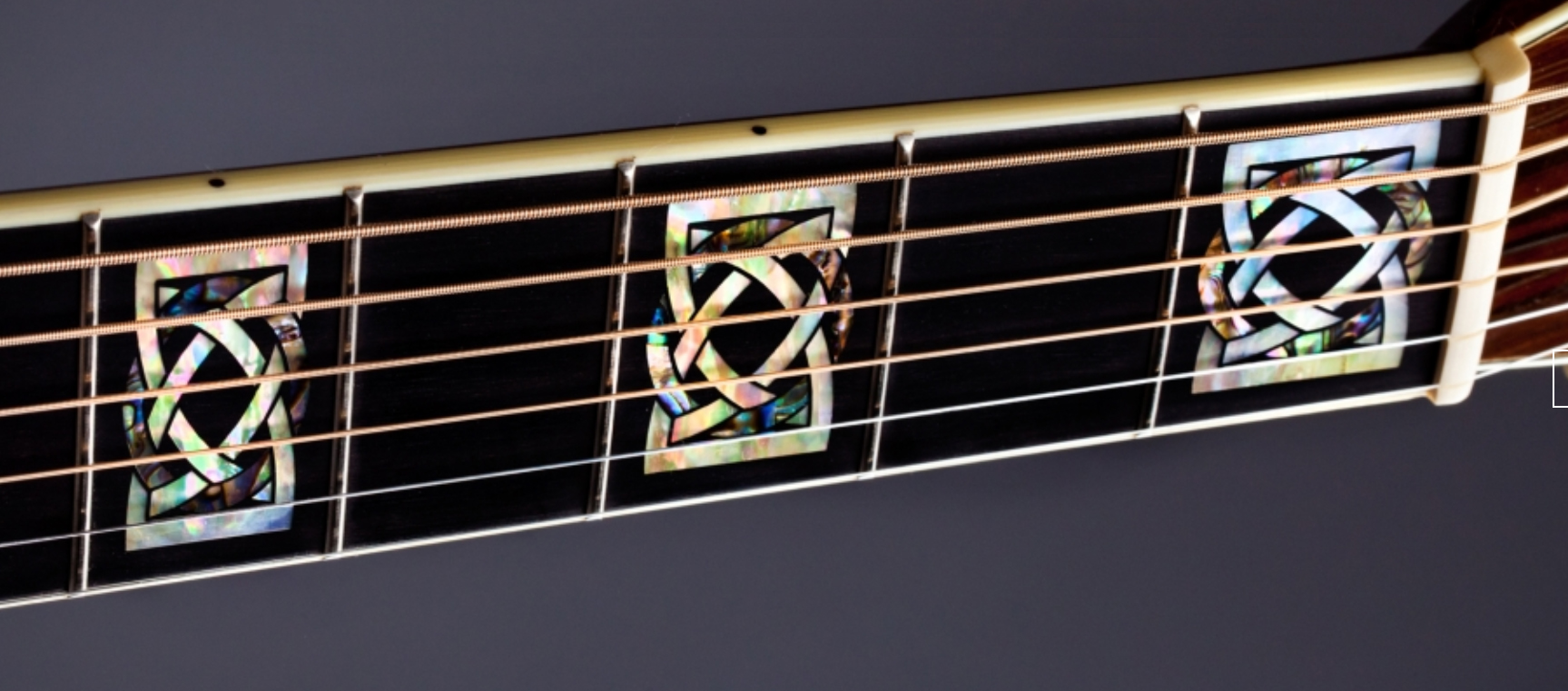 (photo: Pearl Works)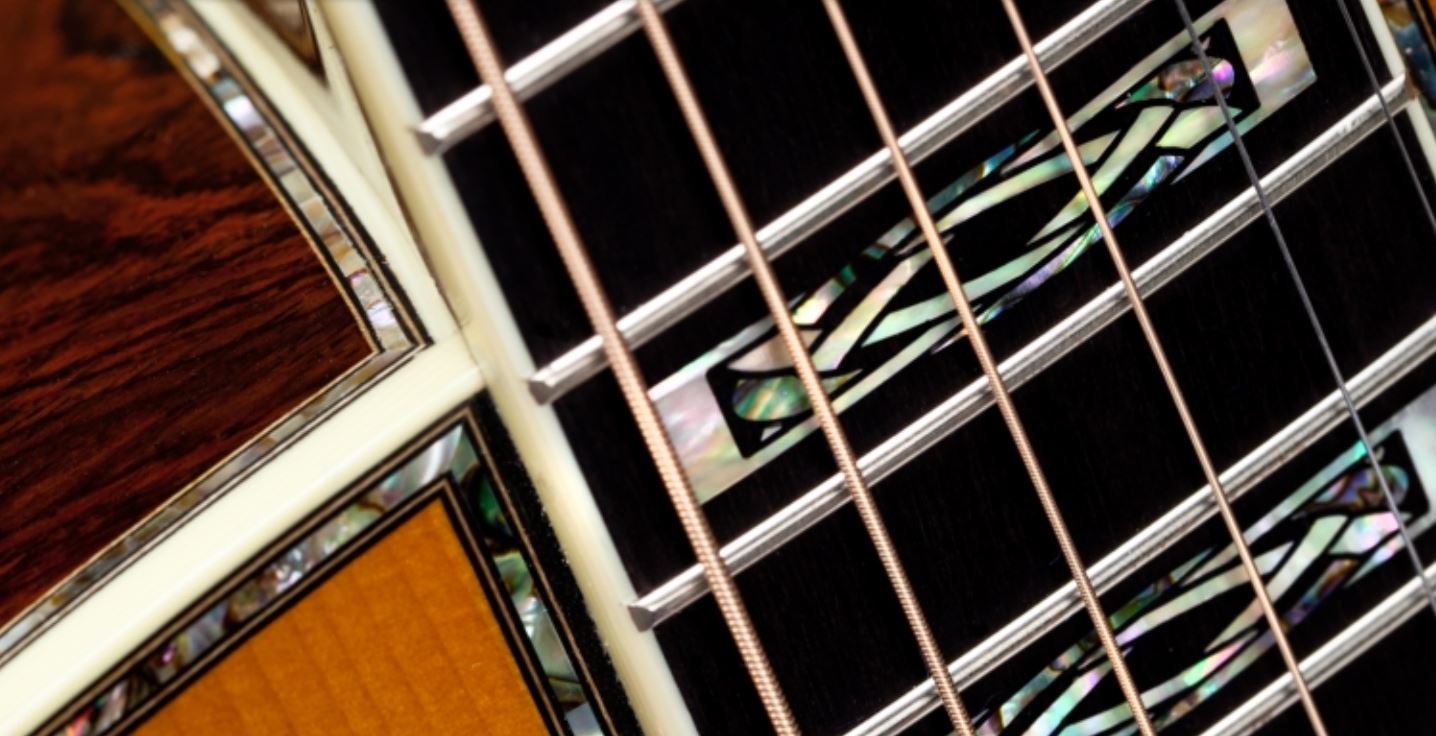 (photo: Pearl Works)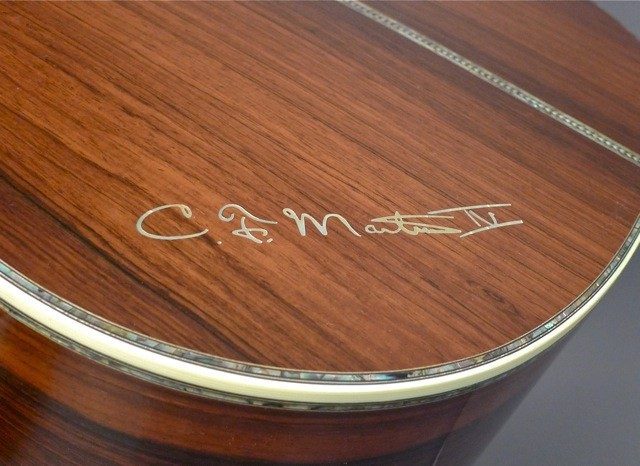 (photo: Dream Guitars)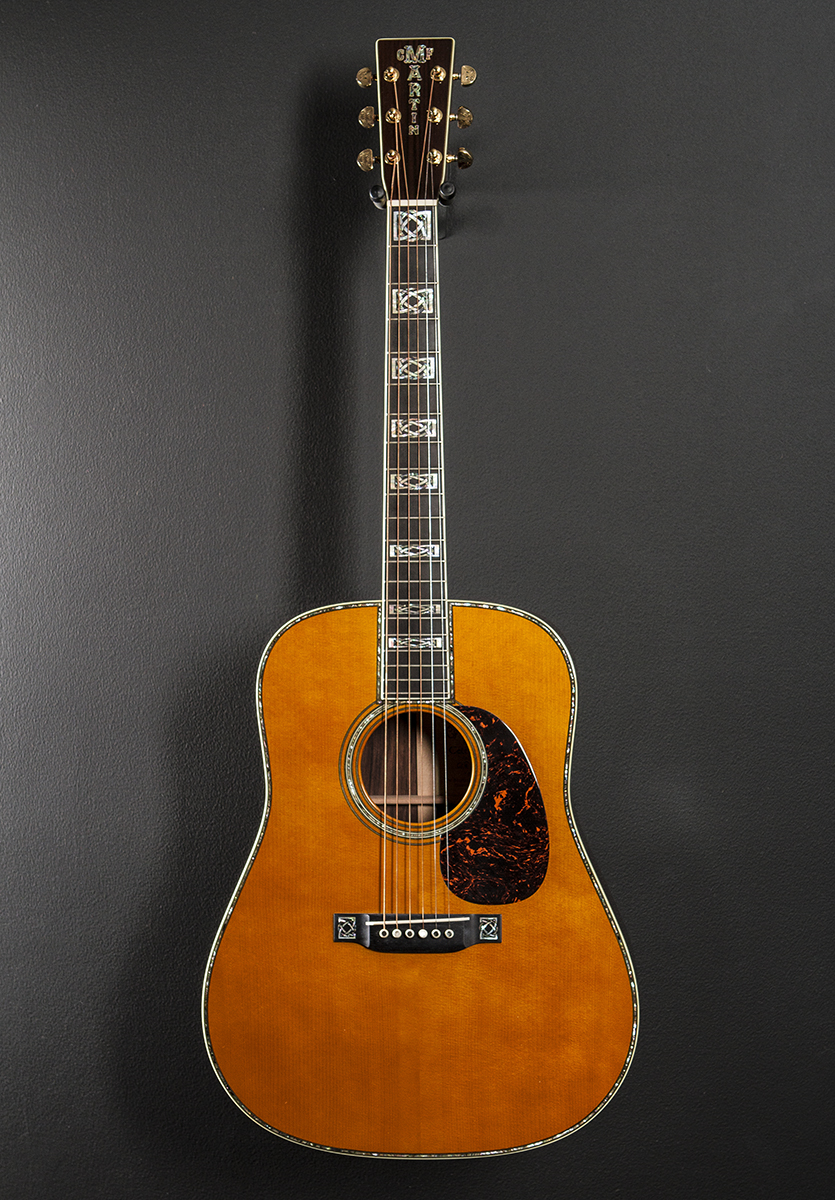 (photo: Dave's Guitars)