Santa Cruz posts photos of their NAMM guitars
Custom Shop and main line models to ogle and admire
I got an email this morning with the following link, leading to some wonderful photography of wonderful guitars, made by the Santa Cruz Guitar Company.
These were some of the instruments they had on display at Winter NAMM 2017, and they include the re-introduction of the FTC as a regular model.
After renovating a 1980s FTC for Eric Clapton, Richard Hoover decided to use the FTC carved back, flattop, cutaway design was chosen for Santa Cruz's 40th Anniversary Limited Edition, of just 12 instruments, each with its own aesthetics and tonewood combination.
Number 12 of 12 pictured here is made of mahogany and bearclaw Sitka spruce. It was shipped to our friends at Willcutt Guitars, in Lexington, KY.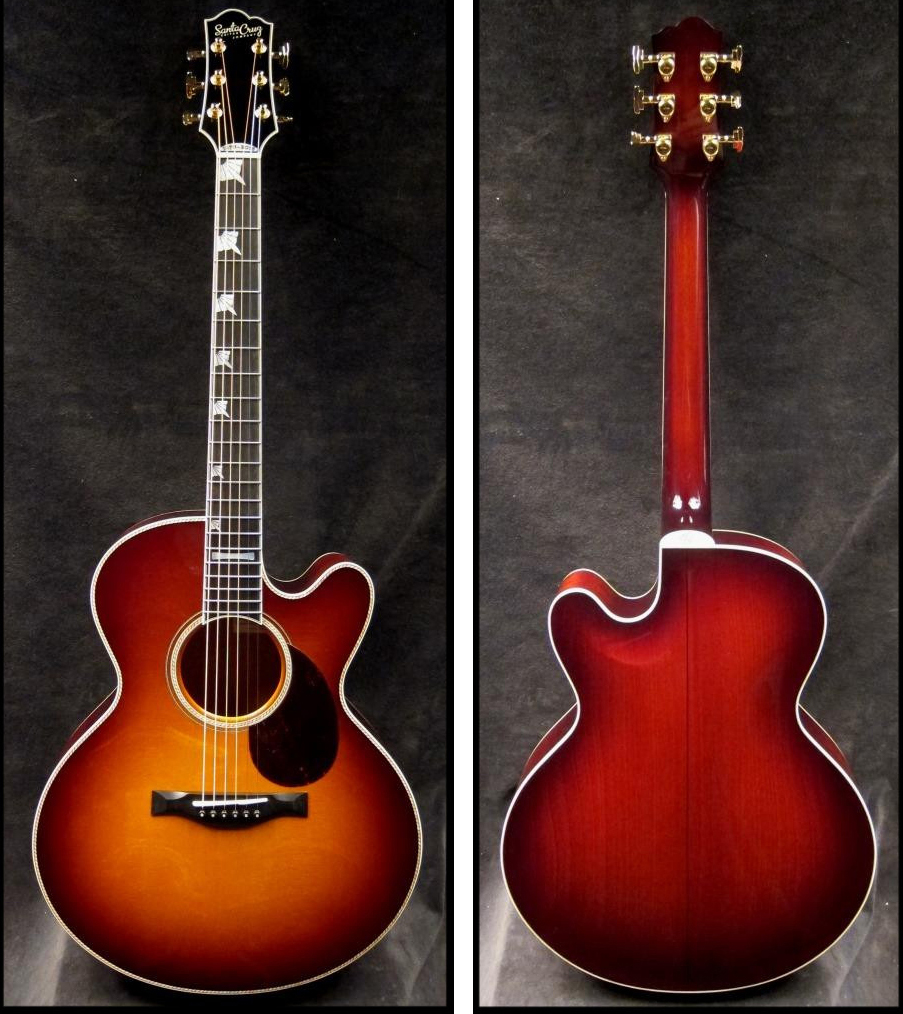 And the response to the 40th Anniversary guitars was so great, he decided to start making FTCs again for the general public. Good news indeed!
Check out the photos and descriptions of Santa Cruz's 2017 NAMM Guitars HERE