Tempting Taste of New NAMM Martins
NAMM is finally upon us (in three days' time.) C. F. Martin & Co. has seen fit to release the identities of some of the many new models that will be debuting later this week at Hall D, Booth 5602, at the NAMM show in Anaheim, California.
The new guitars I can mention today are the D-18 Authentic 1937, D-28 Authentic 1937, 000-16 StreetMaster®, and the GPC-13E Burst. There are also three new ukuleles,  the 0 Tenor Uke, C1 Uke, T1 Uke FSC. You can read more about the two Authentic Series models HERE.
The more-affordable options offer plenty of excitement in their own right. They are as follows.
(click to enlarge photos)
000-16 StreetMaster

Not only does this new 000-16 get the StreetMaster finish hereto before seen on the all-mahogany 15 Series instruments, it is the first 16 Series instrument made with an Adirondack spruce soundboard. Not only that, it is first instrument made in the 16 Series to feature Martin's Vintage Tone System, their propriety torrefaction treatment. The back and sides are solid East Indian rosewood! Rosewood/VTS Adi, short-scale 000 with the StreetMaster finish for a very reasonable price that's very nice. List price: $1,999, including a softshell case.
GPC-13E Burst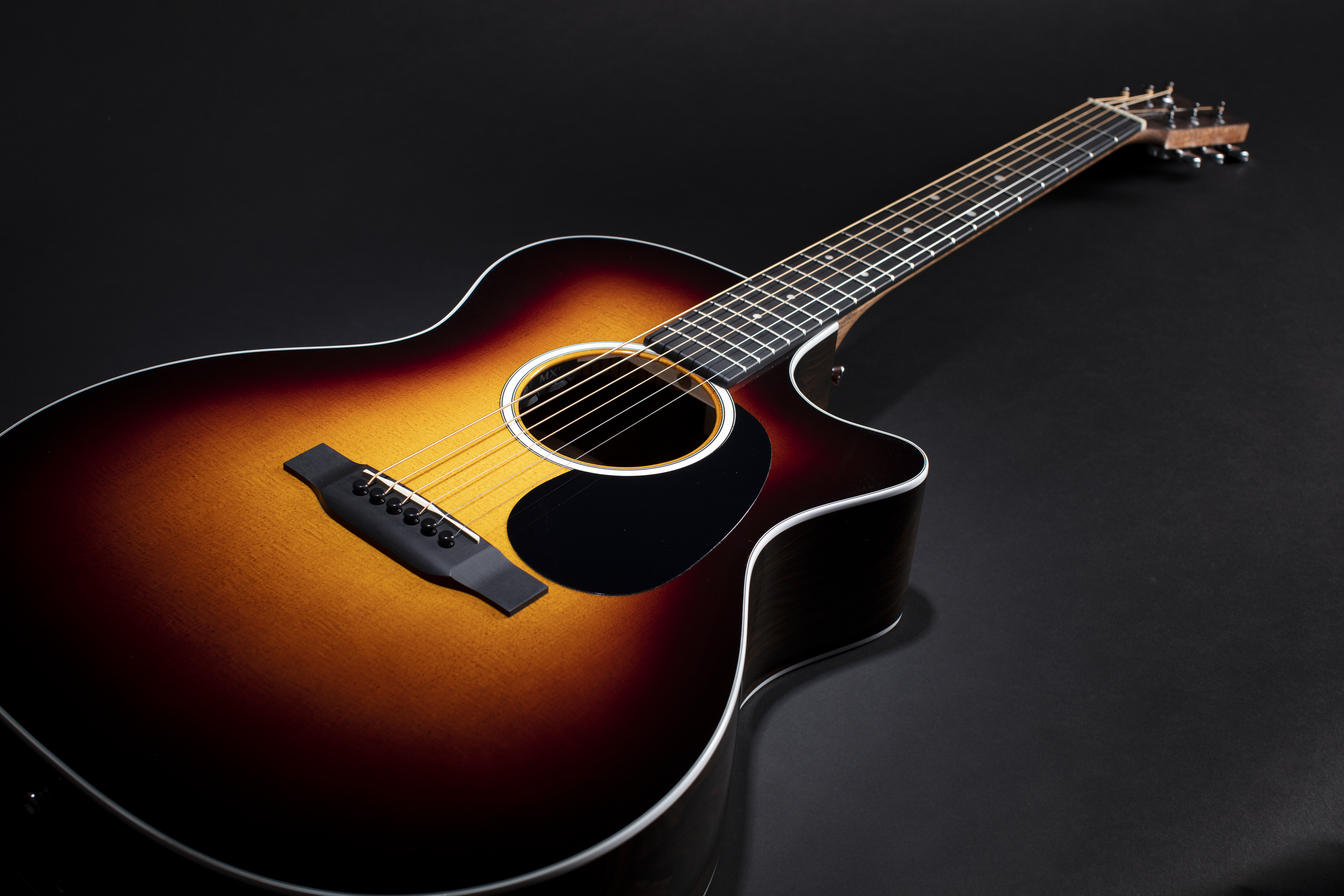 The latest instrument made with Style 13 appointments at the top of the affordable Road Series is a Grand Performance size acoustic-electric guitar with a cutaway that features a back and sides of gorgeous ziricote fine veneer and a solid Sitka spruce top with a classic Martin burst finish. The onboard MX-T electronics include an onboard tuner that mutes the output single when engaged. List price: $1,549 with a soft shell case.
Spec Sheet Coming Soon

Professional Level Ukuleles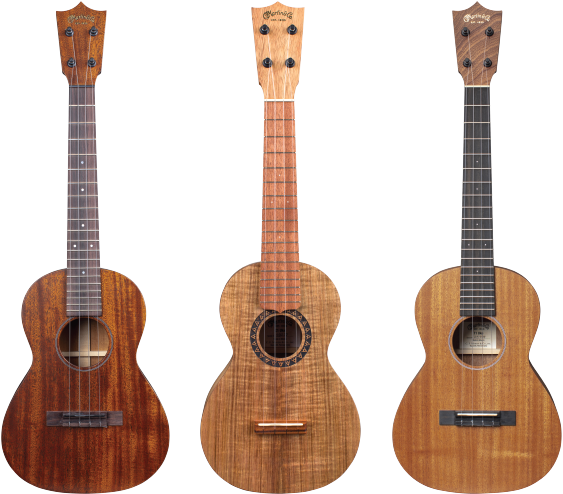 0 Tenor Uke – Sinker Mahogany!
Since 1929, Martin  tenor ukes have been prized since they first appeared in 1929. With a 17″ string scale, the tenor uke puts out very nice, resonant volume. The back and sides of this one are made from the old growth Big Leaf mahogany salvaged from a logging river in Belize. This incredibly dense Genuine Mahogany provides rich tone and improved volume to any instrument made from it. A satin finish and old-style Martin logo give it vintage Martin cred. List price: $1,599 with a high-quality soft gig bag.
C1 Uke
Martin crafted this concert-size uke with koa fine veneer that has a hand-rubbed satin finish. Just like the concert ukes made at Martin 1925, it is smaller than a tenor, but larger than a soprano uke. Concert size ukes  are known for there balanced tone. List price: $449 with a high-quality soft gig bag.
T1 Uke FSC
Constructed of materials approved by the Forest Stewardship Council, this Tenor ukulele is made with African sapele back and sides and an African sipo neck that has an ebony fingerboard and bridge. All of these beautiful tonewoods are FSC certified as coming from forests managed in a respectful and environmentally sustainable manner.  It has Ratio tuners for fast accuracy and comes with a blue gig bag made from recycled plastic water bottles. List price: $459.