Yesterday, I picked me up a Gibson Lloyd Loar mandolin made in 1924
And then I put it back down again before its owner got too nervous.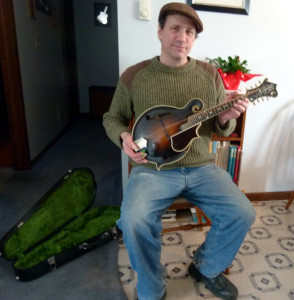 The legendary Lloyd Loar was a master luthier whose mandolins and guitars made for the Gibson musical instrument in the early 1920s are among the most highly coveted ever created. And this one sure had that ring thing goin' on!
More photos of this and other Loars played that day will follow shortly.
But after a day of playing vintage Gibsons and Martins, today will be spent back at the Martin factory, with another look at the newest Martins just out for NAMM.