Gibson Artist Signature Models Anticipated after NAMM 2021
Electric Guitars Dominate Gibson's Winter NAMM
Gibson USA  focused on electric instruments for Winter NAMM 2021, including a gold top Les Paul Slash signature model and a Pelham Blue Thunderbird bass. They confined their acoustic guitar releases to vague references to upcoming artist signature models, including a signature model for Noel Gallagher of Oaisis, based on his favorite J-150, a less-decorated version of the SJ-200, made 2019-2005. "I sent it there to be photographed, the grain and the whole thing," Gallagher told Guitar Magazine. "It's not even a J-200, you know. It's a J-150 that I just took off the shelf in London, played it, and I was like, 'Yeah, I'll take it.' I never thought anything of it. But I've written some great fucking songs on that guitar."
There will also be two SJ-200s with various cosmetic differences: a yet to be seen posthumous Tom Petty "Wildflower" edition and a red signature model with a lotus flower pickguard and a for Australian star Orianthi, which includes a customized L.R. Baggs pickup system and a neck derived from an ES-345.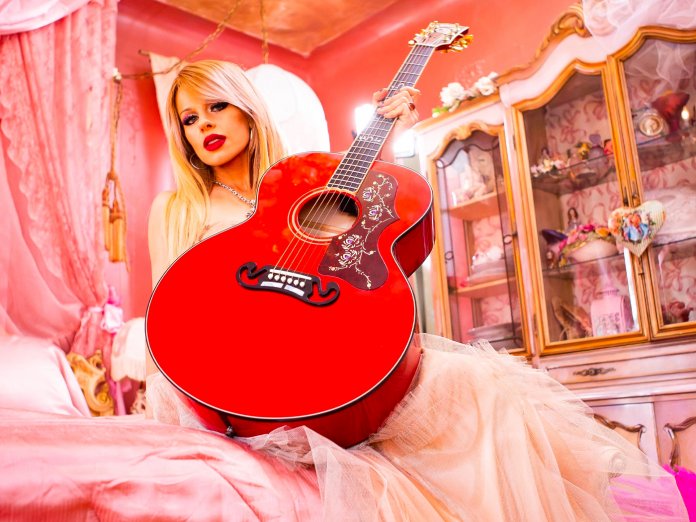 "Having an electric guitar neck on the acoustic body is like just a perfect scenario."
That's what she said. And it is right in line with the times. From Martin's converting their line to their High Performance Neck in 2018 and the hybrid SC-13E acoustic-electric released this time last year, the trend toward making acoustic guitars to please electric guitarists first and foremost does march onward.
There is some irony involved here, since Bob Taylor first was the first person to make a success out of putting what was essentially an electric guitar neck on an acoustic guitar, way back when, only to have Taylor Guitars evolve their neck joint and neck shapes over the years toward a more acoustic guitar-esque feel and construction. And we will take a look at the 2021 Taylor models next.