Marshall Fleisher's Martin OM-42 and Maury Rutch's OM-28V
Mates of mine meet up at Maury's, where music magic is made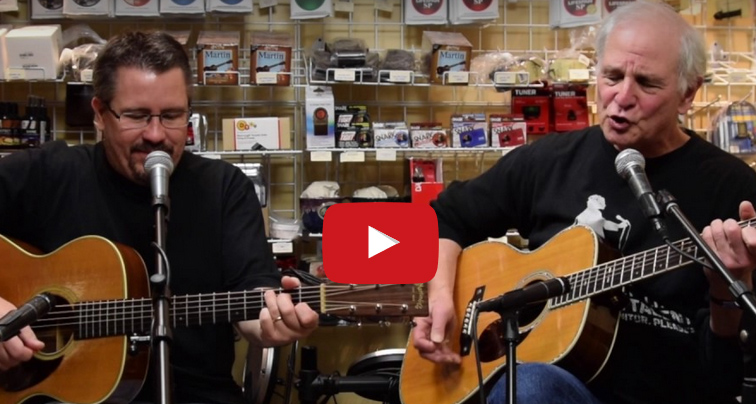 Two of my brothers-in-Martin make up the R and F in D.O.R.K.F., the classic rock cover band that perform in Pennsylvania, but once a year with a long list of special guests.
Marshall Fleisher has been journeyman musician since the Woodstock era and is one of those players with a built in encyclopedia of songs and his own arrangements of fingerstyle tunes, who I get to hear at Martinfest and occasionally elsewhere.
Maury Rutch made his living as a performing musician long before he started moonlighting as a dealer in fine Martin, Blue Ridge, Reverend, and Mesa/Boogie music-making machines. And when he's not out gigging with one of his own bands, he is happy to serve as sideman for visiting musicians, wandering minstrels, or the occasional back alley tomcat.
I could listen to these guys all day long.