Custom Shop D-28 1937 and 000-28 1937
Available only from dealers with the Custom Shop Expert designation
As originally reported on One Man's Guitar, the new Custom Shop models have now been officially released, three months ahead of the Summer NAMM trade show. Lady's and Gentlemen, start your credit cards!
Made with construction techniques similar to priceless pre-war Martins, but with just enough differences from the Authentic Series instruments to reduce the sticker price by more than $1,500, the Custom Shop D-28 1937 is an Indian rosewood version of the D-28 Authentic 1937.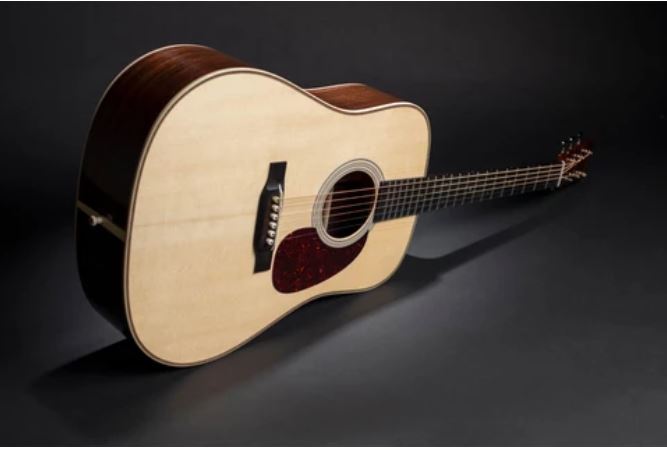 The Custom Shop 000-28 1937 has the same tonewoods and many of the same Authentic Series specifications. But since Martin had never offered the 14-fret 000-28 in the Authentic Series (or the Vintage, Golden Era, Marquis Series for that matter,) the neck shape and bracing are "inspired" by pre-war 000-28s rather than being an exact copy of an actual pre-war 000-28.

The Custom Shop Expert program also goes live today, with a special designation that will permit select Martin dealers in 11 nations to have access to special models like these new Custom Authentics and other exclusive offerings. These dealers now have a unique badge they may display on their websites to signify their participation in the program.
Here are the official spec sheets for these news models.