The Latest Collings News Includes Throwback Acoustics and new Julian Lange Electric
The Austin guitar making concern puts out modern classics inspired by vintage Martin and Gibson creations
Click on Photos to Enlarge
CJ-45 TA
Inspired by the 1940s Gibson J-45s, the Collings CJ-45 TA is now the latest member of their Traditional Series, made with mahogany and Adirondack spruce. And they "simply tweak the original; the all-new Collings CJ-45 T is a fully re-imagined instrument that offers a distinct tonal variation when compared to our CJ and CJ-35 models." This redesign includes new bracing based on the original Gibson designs, and Collings' latest T-Series neck design with a new version of the CJ-45 neck profile.
03 MR A 12-fret T
Collings has added a new upscale version of their smallest 12-fret size, based on the vintage Martin 0-30 and 0-27 guitars from the early 1900s, complete with brightly colored wood marquetry and other vintage appointments, and constructed with a light, responsive build like all their Traditional Series guitars.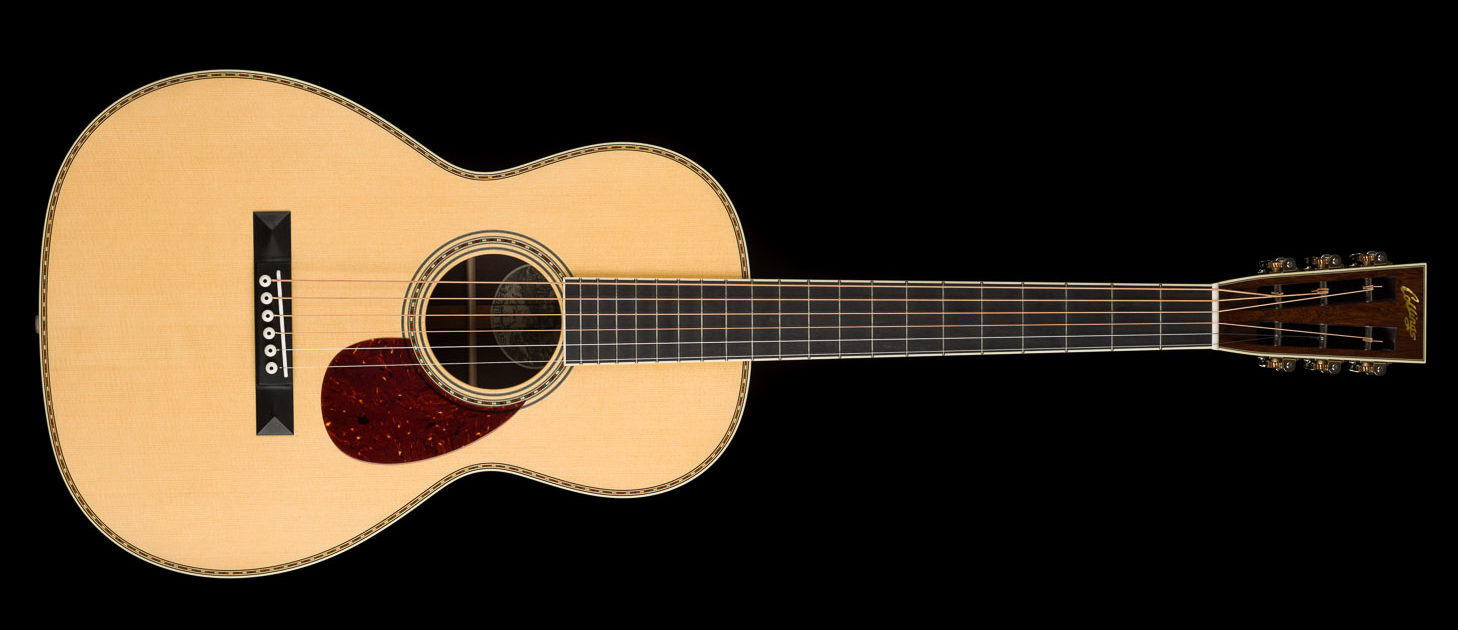 Custom SJ 2021 NAMM Special
And Collings also created this stunner with Ziricote for the back and sides, and fretboard and bridge, and reclaimed Sitka spruce from an Alaska "floating logging camp."
Semi-hallow body Collings gem for a modern day maestro
Following the success of the Julian Lage acoustic signature model, the 470 JL, Collings has expanded their electric guitar collection with a special guitar befitting his discerning requirements.
 Visit Collings Guitars