At long last, guitar tablature from Lost and Haunted Ways!
After nearly two years of requests, three of Spoon Phillips' fingerstyle compositions are available on-line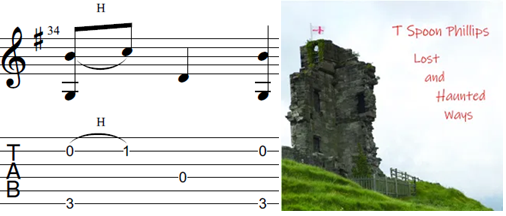 The first and last tunes from the album, Riding Off to Boston, Riding Back from Boston, and the lively composition The Bicyclist are now available. Each are in standard tuning. Other tabs may be appearing in the future.
Find out more HERE