In May, 1796 an English country doctor, Edward Jenner, unveiled the smallpox vaccine, which provides immunity from the dreaded disease that caused immeasurable suffering for over a thousand years.
Various forms of inoculation had existed for centuries, which were crude and risked full-blown infection. But the vaccine, the very first vaccine of its kind, opened the door the end of many horrible diseases thereafter.
Sadly, many local populations choose to use the older methods, failing to accept the modern medicine that could saved millions more from suffering a death. As this Monday map shows, most of the world did not eradicate smallpox from their populations until well into the twentieth century.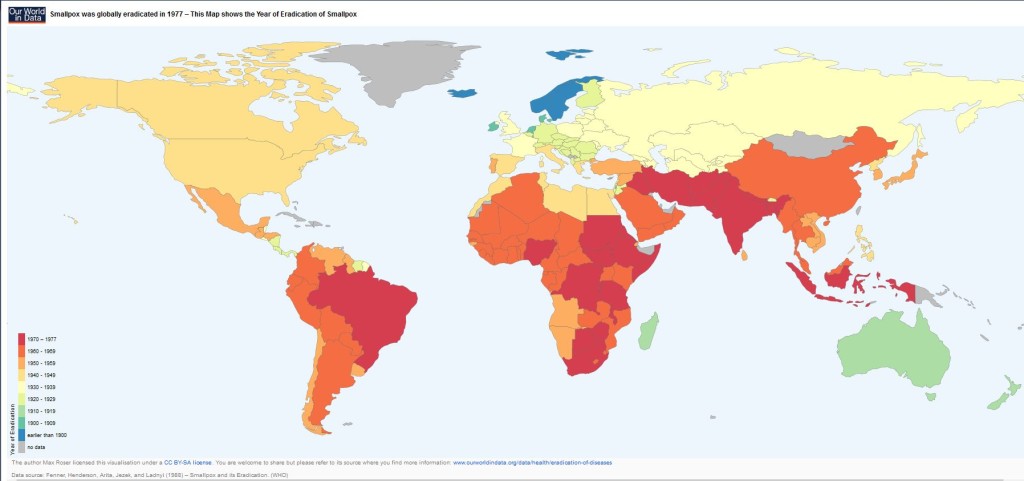 Map: http://ourworldindata.org/data/health/eradication-of-diseases/
It is a good thing the baseless anti-vaccine hysteria sweeping across America didn't take hold. Otherwise smallpox might well be sweeping across America along with many other avoidable disease.