Each year, I am expected to write and post my Martinfest Journal of Adventure
And I must do it whilst trying to play guitar, catch up with old friends, get to know new ones, and maybe find time to sleep. OK, maybe not sleep.
Here is the first installment, just now posted at the Unofficial Martin Guitar Forum, the organization responsible for this amazing event.
I pulled into Nazareth, just about a year ago, not having a clue as to what would transpire across the coming twelve months. And now I can reflect a bit as I await my ride to take me to the Shangri-La that is Martinfest – the 17th Annual Martinfest no less.
And as the years have accumulated, this event has started to eclipse birthdays and Christmases as the major milestone marker in my life, and turned into a family reunion of sorts as much or more than a wonderful opportunity to see and play some of the most exquisite acoustic guitars ever created, and hear so much wonderful music, in a setting of all-day, all-night celebration and frivolity.
This Martinfest comes with some significant firsts.
I always enjoy meeting people for the first time, at their first Martinfest. So, if you are a Green Dot newbie, please feel free to seek me out and say hello. And pass that along to anyone you veterans might be bringing as a guest.
I am actually bringing along a guest for the first time ever, myself. And she is quite excited about meeting everyone and joining in the singing of songs and the making of merry. So, in the Martinfest sense, I am a bachelor no longer.
That makes me very happy. But I am also quite sad that she never got to meet Laura Voorhis, as I am certain they would have made fast friends and enjoyed each other's company and humor immensely.
Laura, who had been to every Martinfest, and who was the hostess supreme of the informal Thursday Night Welcoming Party, had to leave this greater cosmic party early. And as far as I am concerned, this entire Martinfest will be played-out and made the most of in her honor.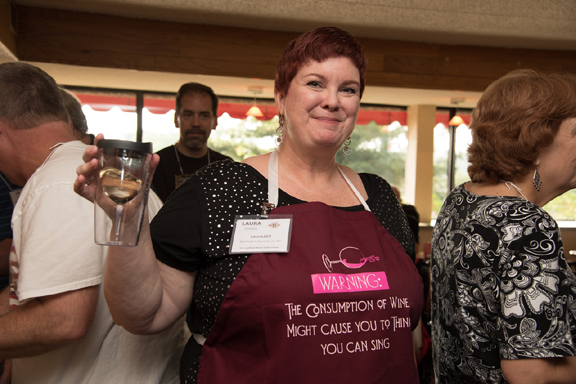 No one was more supportive and encouraging of my own music than Laura, from the moment she handed me her first Martin at the first Martinfest and asked me to play it for her, because she was too shy about playing in front of other people. So, I am selfishly sorry she didn't get a chance to see and her my first commercially available album of original solo guitar compositions.
It will be officially released on August 9, 2018. But until then, it will be exclusively available to anyone attending Martinfest who might be interested in owning a copy. And you can learn more about that at tspguitar.com and One Man's Guitar.
A copy o f the CD will be auctioned off at the Park on Sunday, to benefit the UMGF Martinfest coffers.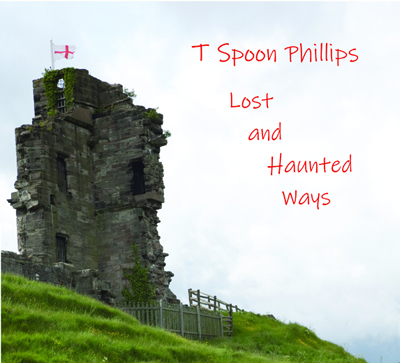 And so I am seriously ready to wind down and unwind after the four months of recording and production, and mourning far too many losses, and to get down to playing guitars just for the fun of it, and the love of it, and for the love of music that we all share at Martinfest, while we can.
May there be much rejoicing and delightful voicing.
More to come…
For those wishing to better understand what Martinfest is all about, please see this article from 2013.