As only the Onion would have covered the Moon Landing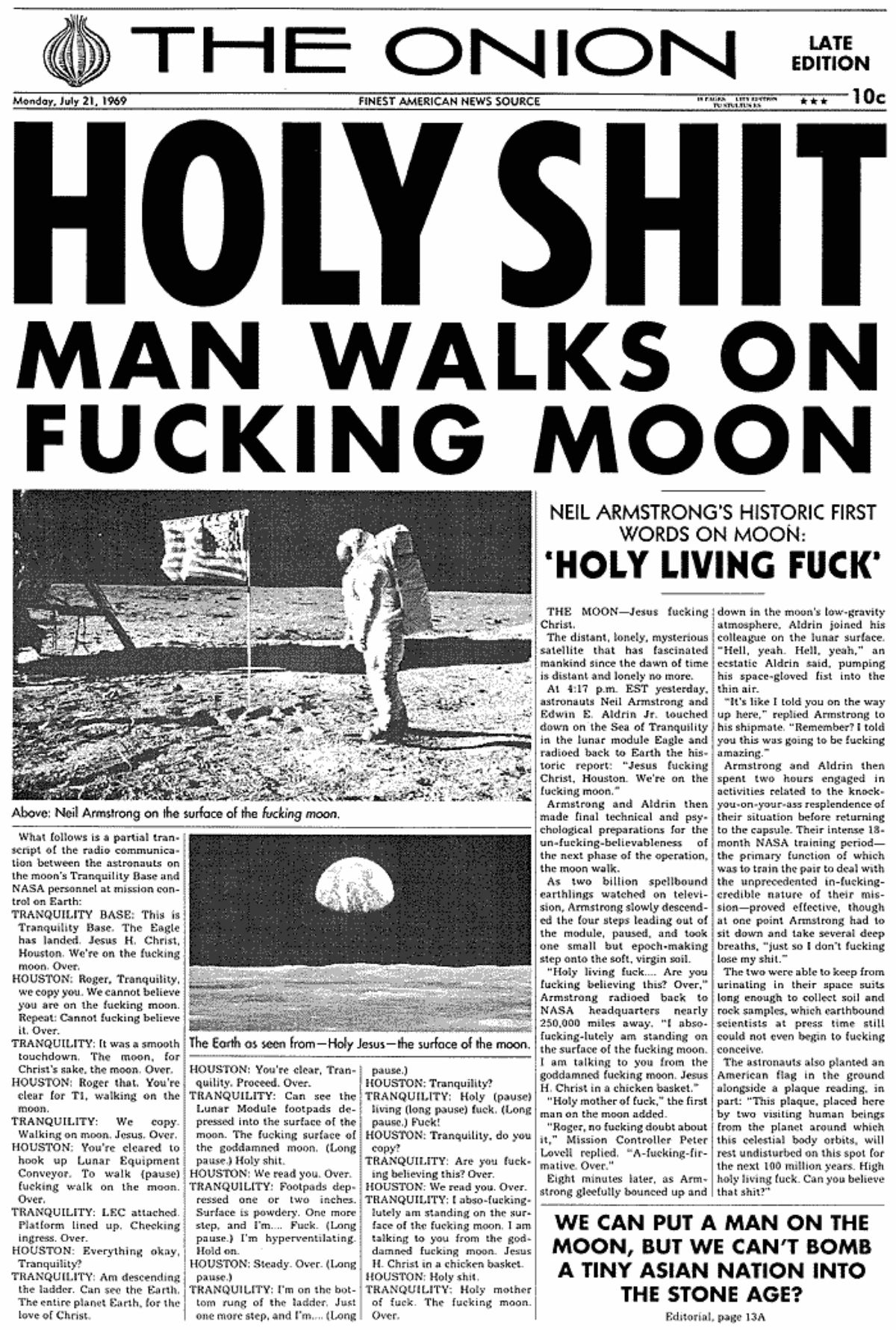 To the moon with you!
Some 20 years ago, I was in a rehearsal hall in midtown Manhattan, surrounded by some 8 cast members and the stage manager of the play I was directing, as we discussed age differences in relationships.
I had mentioned there was a time when I told myself I would not date anyone who was born before the Moon Walk – a stipulation that was abandoned in later years.
On actress perked up to say, "I remember that! My mother got me out of bed to watch it on TV."
She was referring to Michael Jackson's performing his backwards shuffle on the MTV Awards.
EVERY person in the room assumed I was referring to the same incident.
The one that stands, oh, alongside the invention of the wheel and writing, as one of the greatest achievements in the history of human civilization seems to have been overlooked. And it continues to be taken for granted every since.
It seems the wrong Moon Walk has taken over the consciousness of Americans, if you can call it consciousness.