"Hero is a word that is often overused, but an understatement when describing Bobby Moore"
Born April 14, 1941, he would been 80 years old today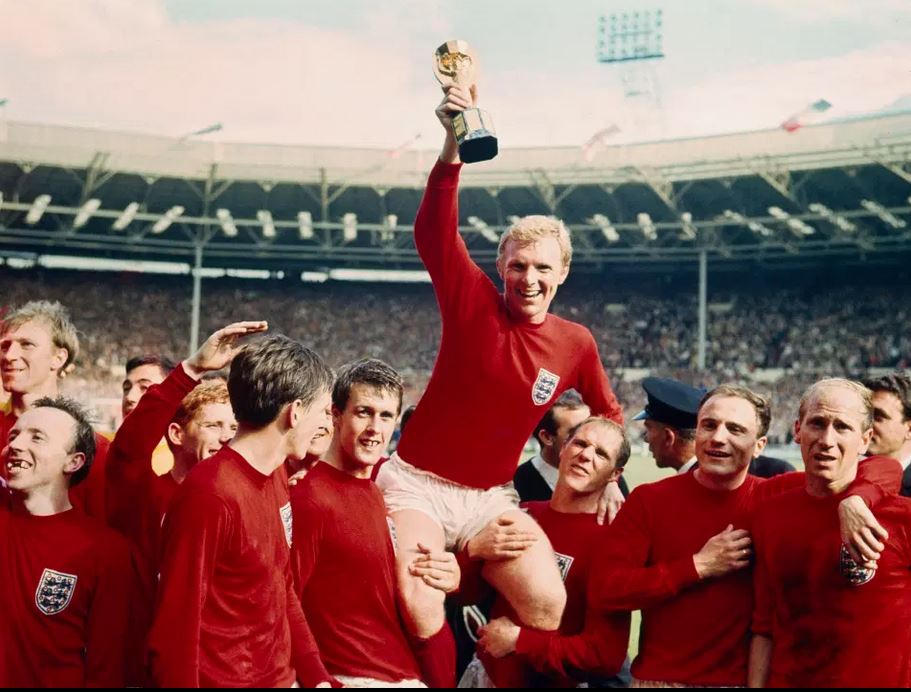 Moore's death from colon cancer at age 51 sent much of the world into mourning for the unassuming man from London's working-class East End who was knighted for restoring pride in the English people during the post war years of dearth and derision, as a larger than life champion in sport and as a role model in society throughout the turbulent Sixties and Seventies, due to his generous good heart and "perfect gentleman" personality. And for never losing touch with his humble origins, despite partying with the likes of the Beatles, the Rolling Stones, and the Who, while having movie star babysitters like Michael Caine.
While the Babe Ruth of soccer was certainly Bobby Charleton of Manchester United, its Lou Gehrig was Bobby Moore, the man Pelé called the best defender in history, and Charleton named the greatest footballer England ever produced.
With movie star looks of curly blonde hair and bright blue eyes, Moore arose from the rough and tumble streets of Barking, "like a shining light," at a time when England was in serious economic and social depression after WWII. He was 14 when the local pro team recruited him, but his mother wouldn't let him go until he was 16 and had completed his "O levels," the British equivalent of  high school graduation. Moore was still in his early twenties when he led the perennial also-ran West Ham United to winning the 1964 FA Cup (the tournament of all the English football leagues) and the 1965 European Cup (the tournament of all the cup winners from European nations,) before captaining the 1966 national team that won England's only World Cup and restored them to the heights of international soccer after years of obscurity.
Moore was the subject of two recent documentaries, the sentimental Hero (2002) and Bo66y (2016) that commemorates the 50th anniversary of the 1966 World Cup victory. Neither of those is readily available. But this one made by a TV News department just after his death is pretty great.