George Harrison Released his immortal first solo album, All Things Must Pass, 50 Years Ago Today
One of the most popular albums ever, All Things Must Pass remains a time capsule and at its best, timeless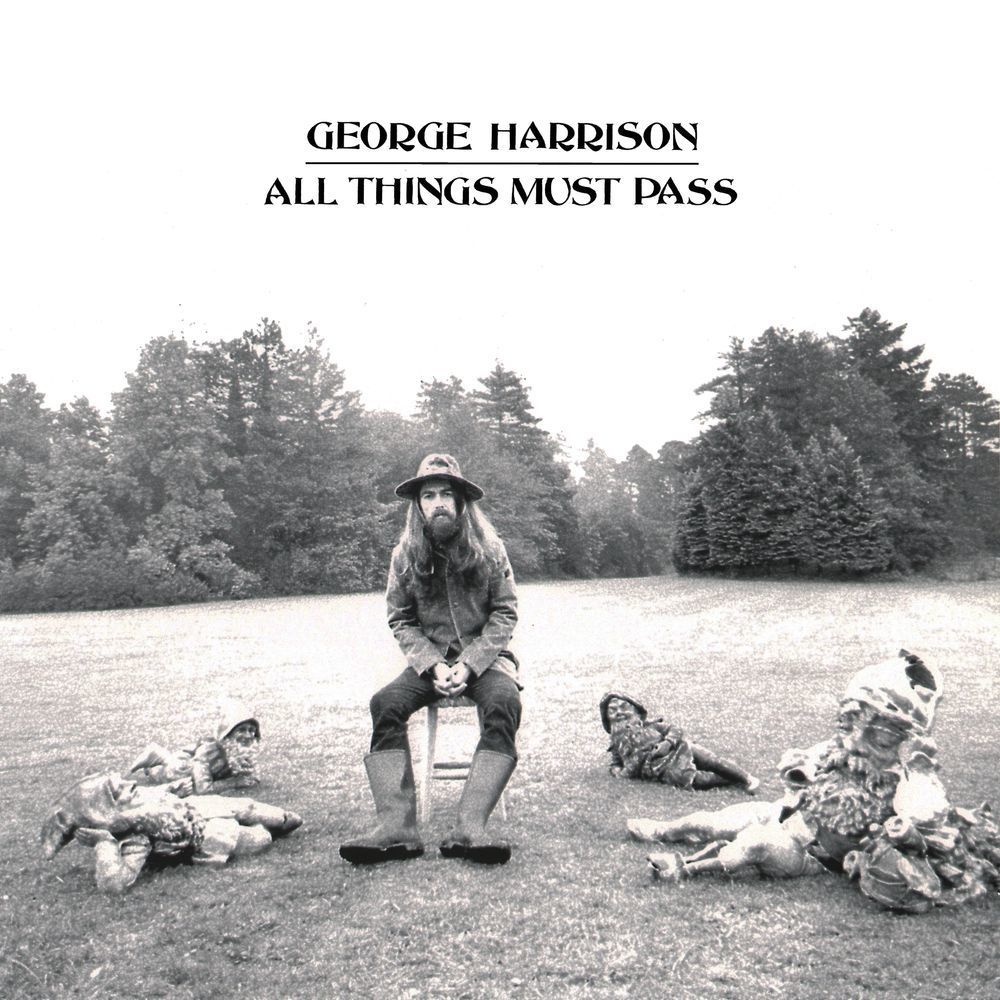 All Things Must Pass is the first solo album released recorded and released by English musician George Harrison. It consists primarily of songs he had written during his years as a member of the Beatles, as well as brand new songs that reflected his advancing interest in Eastern spirituality.
Technically, it was Harrison's third album, as he had released a film soundtrack and a record of Moog synthesizer compositions previously. But he always considered All Things Must Pass to be his first solo album as the artist he considered himself to really be.
The initial demo of the title track was record at Abbey Road Studios on Harrison's 26th birthday, February 25, 1969. It and other compositions were rejected by Lennon and McCartney for inclusion in the next Beatles album. In fact, tracks on All Things Must Pass date to as early as 1966.
I can't help but wonder what some of those pieces would sound like recorded in the '60s by the Beatles and produced by George Martin. Quite different to be sure! But as they are, mainly through the lush lens of Phil Spector's "Wall of Sound" production techniques, they are part of a unique artistic endeavor on such a scale that it showed up in record stores in a large box, like were only used for operas or collections of classical music at that time.
Actually it consisted of a double album and a third disc of improvisations that was given the separate title Apple Jams. "For the jams, I didn't want to just throw [them] in the cupboard, and yet at the same time it wasn't part of the record; that's why I put it on a separate label to go in the package as a kind of bonus." Harrison later told Billboard Magazine shortly before his death.
The Legends Live On
I will not venture to share my opinion which tracks on the original double album withstand the test of half a century, to my ear. I mean, who am I to debate with the powers that placed All Things Must Pass into the Grammy Hall of Fame, and placed it on so many lofty "best albums of all time" lists?
But I will say that I absolutely love the third disc that was included in the original release. I wish there was much more of that music made available. Apparently there is a great deal of unreleased material from the multiple recording sessions.
It remains a mystery just exactly who played on what track. A recent book attempted to list the musicians by track. But it is guess work based on various interviews conducted many years after the fact. It has been dismissed as a misguided attempt with good intentions, with more errors than accuracy.
Part of the problem lies in the fact many songs were re-recorded and most had many overdub sessions as well, which included new players from those on the original takes. A commentary on a deep-dive music fan forum put it this way:
Different studios, Trident and Apple, using basically two different "core" groups with lots of help from his friends. The original sessions that started in late May/early June 1970, utilized Clapton and his soon-to-be bandmates… Carl Radle, Bobby Whitlock and Jim Gordon. The other "group" mainly consisted of Ringo Starr, Billy Preston and Klaus Voorman. Sometimes Ringo would drum on tracks with Clapton, Radle and Whitlock. Sometimes Alan White would be the drummer of choice.
Later sessions that ended in October 1970 quite often featured Gary Wright, Ringo, Alan White, Pete Ham, Tommy Evans and Mike Gibbins from Badfinger, Pete Drake, Gary Brooker, Dave Mason (on occasion), Peter Frampton and others. LOTS of overdubbing at this point.
George re-recorded MOST of his lead and backing vocals at this stage. Whitlock and Clapton did a fair amount of backing vocals, along with George and probably popped in and out of the sessions as they progressed through the autumn. It's quite likely that session folks played on specific tracks that were later wiped as the volumous overdubs progressed. Someone like a Phil Collins may well have played a conga drum on Art Of Dying, but there's little audio evidence that his contribution made the final mix. It's certainly possible that Peter Frampton contributed to many songs on acoustic guitar that may or may not have made it to record. There's NO way to tell, since George, Ham, Evans did so much acoustic tracking.
Other possible participants like Rick Wright from Pink Floyd remain unsubstantiated rumor.
I highly recommend dusting this one off, if you haven't heard it in a while. And especially I would recommend it to people who have never heard all of the material on this true work of art, even if it is not your normal cup of tea. Here is a link to a site where you hear all three discs in order, for free.
It has been a very enjoyable two hours or more, as I listened to the entire album straight through for the first time since the 1970s. And I will add some of the tracks into my rotation, which I had forgotten how much I liked way back when.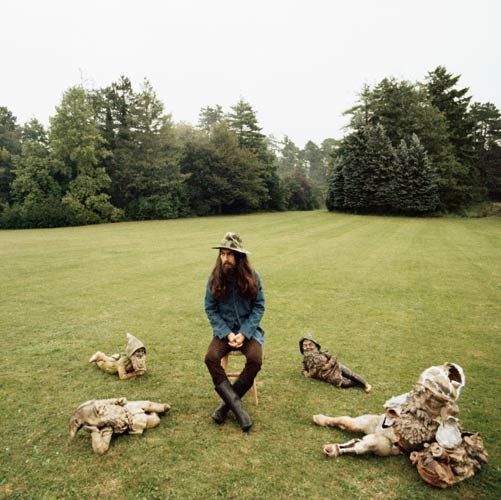 Related Reading
Remembering George  1943 – 2001