The Railroad that Helped make the USA One Place
One-hundred and fifty-two years ago today
The "Last Spike" connecting the Union Pacific and Central Pacific Railroads took place on May 10, 1869. It took seven years from the time Congress approved the creation of a Transcontinental Railway in 1862. But it was being planned and discussed for decades beforehand.
Construction began in 1863, as the horrendous Civil War tearing the nation apart. But just as the war changed the USA from being a bunch of separate states into nation indivisible, the transcontinental railway unified the nation geographically. According to one university history site, before the railroad's completion, it cost approximately $20,000 in 2021 money to travel from St. Louis to San Francisco by stagecoach. Afterwards the price was a fraction of that cost, and continued to drop as more rail lines were completed off of the original route.
Talk of such a project goes back at least to 1830, when the first steam engine locomotive arrived on this side of the Atlantic. In 1845, the adventurer and businessman Asa Whitney petitionedCongress to provide land grants necessary to create a railway across the northern swath of America, to Oregon Territory, where he had already made a fortune trading with the Far East. Evoking the spirit Lewis and Clark, Whitney commissioned this map to entice investment in his grand scheme.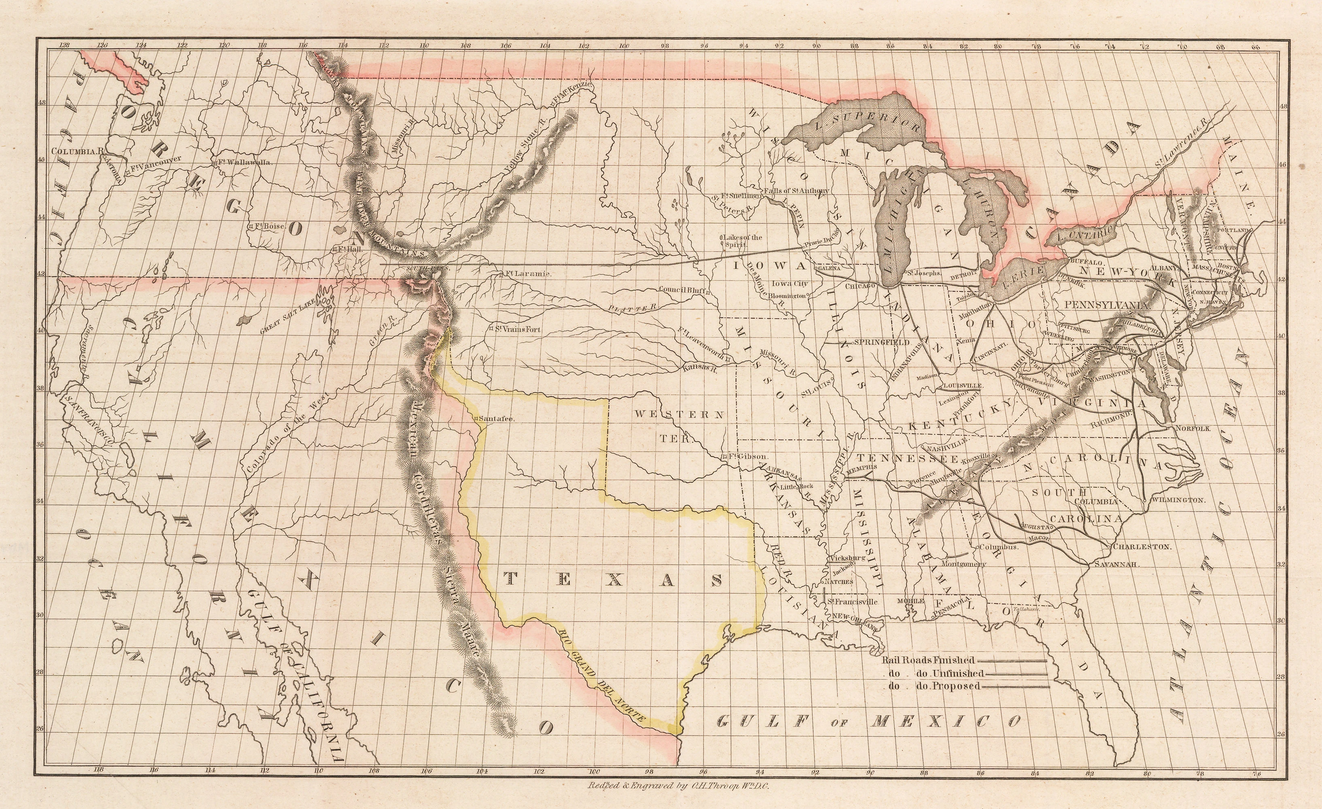 Thirty years later, it was other entrepreneurs who realized this long outstanding dream. But there were many competing propositions as to where exactly the route should end up, as seen in this map from the early 1850s.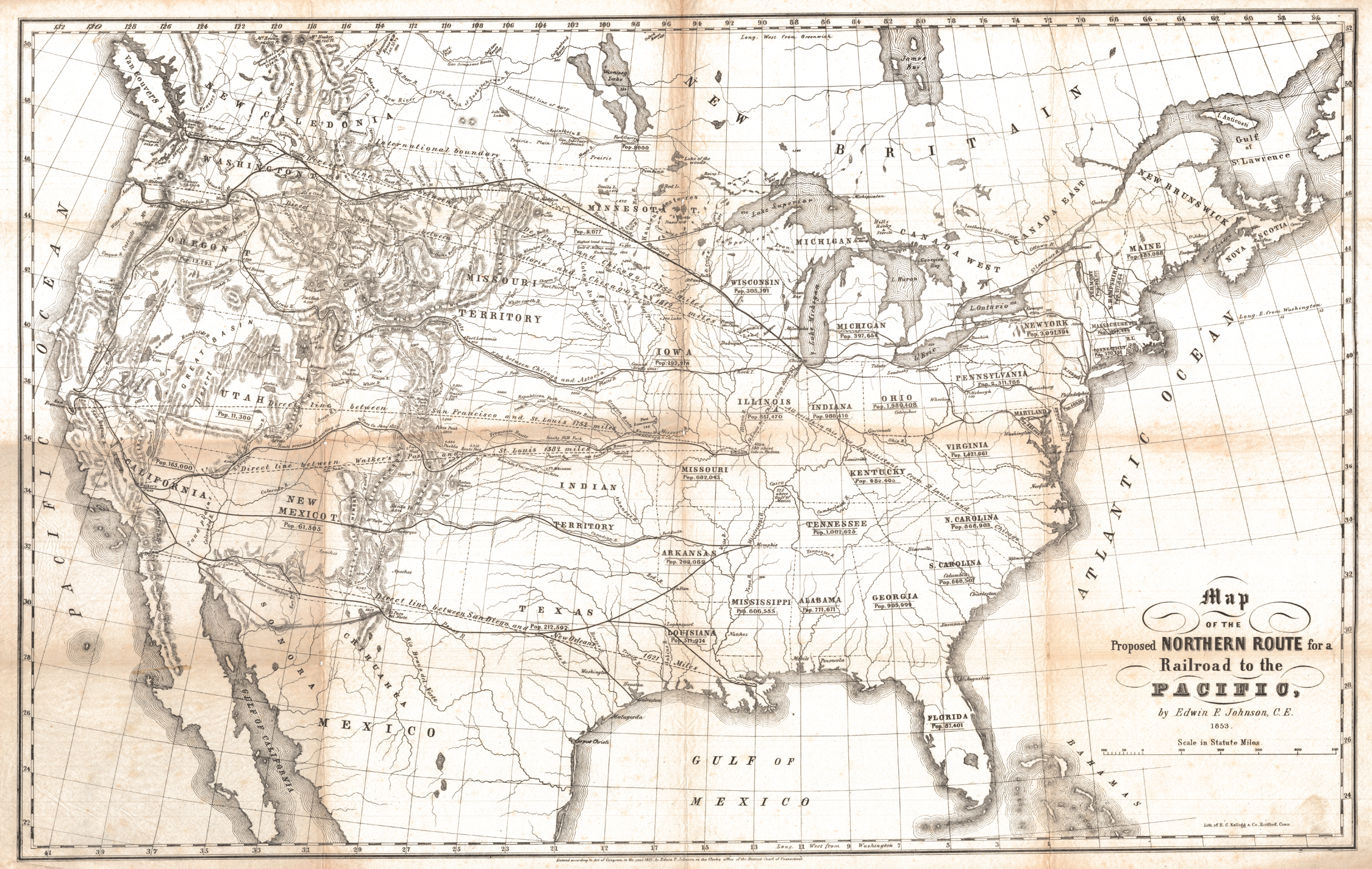 Underway at Last
Even after the two companies received the go-ahead, work was nearly completed and the eastern Union Pacific Railroad Company and the western Central Pacific Railroad Company still could not agree on where the their routes should meet. Maps from the time show all proposed routes running south of Utah's Great Salt Lake. Eventually the government under President Grant threatened to withhold further funding until the two companies came to terms as to exactly where they would join together to create the single route from east coast to west. And it ended up being Promontory Summit, Utah, north of the lake.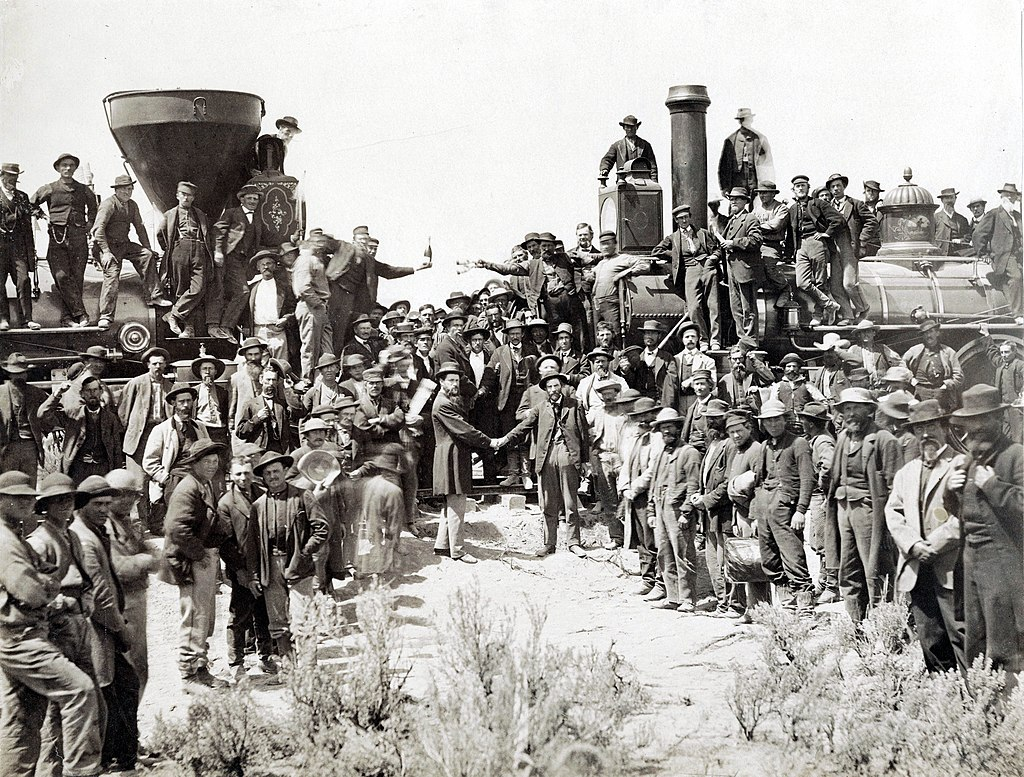 Despite the Central Pacific having to cut their way through the mountains, and the harsh working conditions of their laborers, including many Chinese immigrants, it was the Union Pacific that suffered the greatest loss of life. Many hundreds died on both sides, from accidents, exposure, disease, and attacks from Native American tribes, who couldn't quell the tied of westward expansion that ultimately led to formation of the lower 48 states as we know them today.
Here is another map, from 1882, of a proposed southern route that didn't end up being created as envisioned.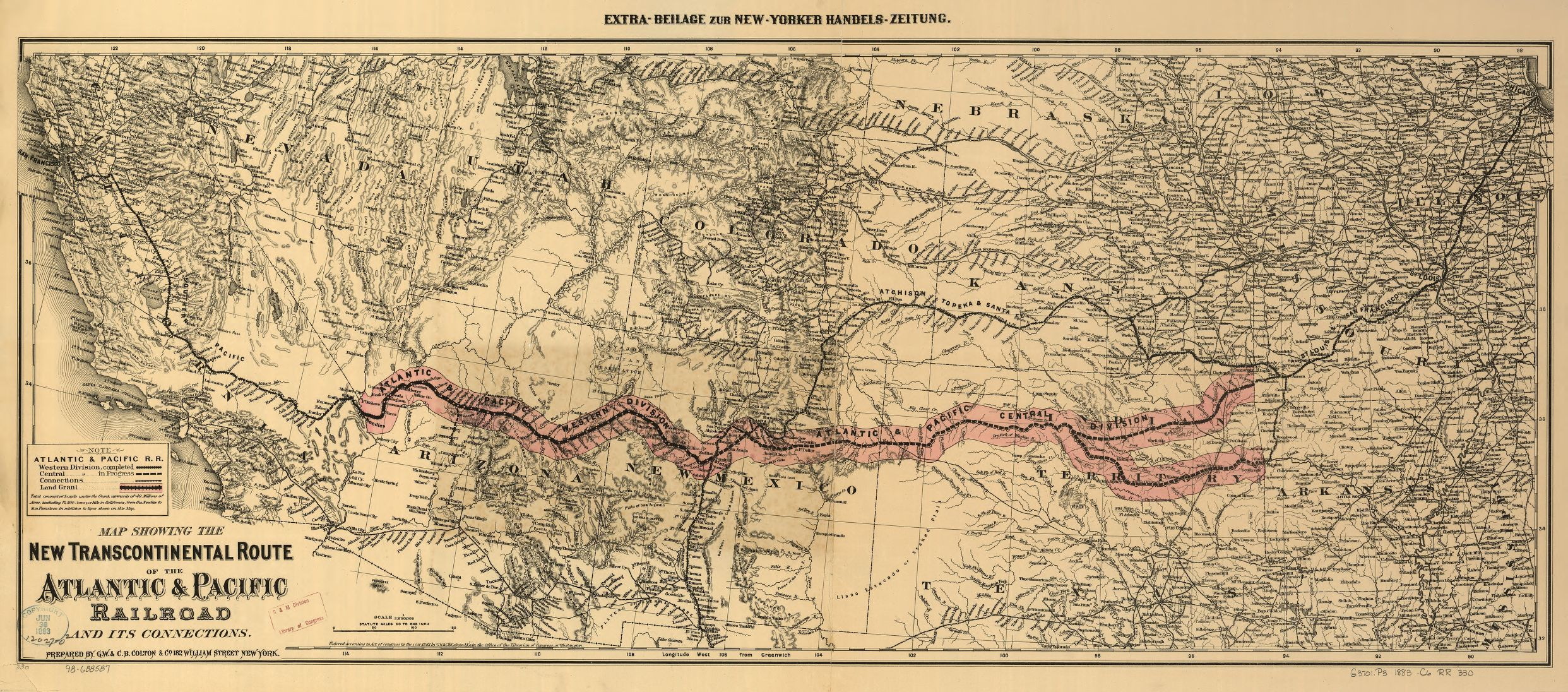 And that is one man's word on…
The Transcontinental Railroad