My Mind Turns to Mad Dog Mike Curtis on Super Bowl Eve
The NFL Hall of Fame inductees will be announced tonight. One name that has faded out of sight is that of my childhood sports hero, Mike Curtis, the only linebacker to make All Pro at the Outside and Middle positions
Curtis died in April at the age of 77 years old. That week, Sports Illustrated ran an editorial lobbying for why he should be in the HoF.
After 11 years with the Colts, and the interception that sealed Super Bowl V, he was stolen away as the Seattle Seahawks #1 draft choice, back when expansion teams got to draft from other teams. Passed his prime, he was as much a teacher for the Seahawks and later his hometown Redskins, than a player.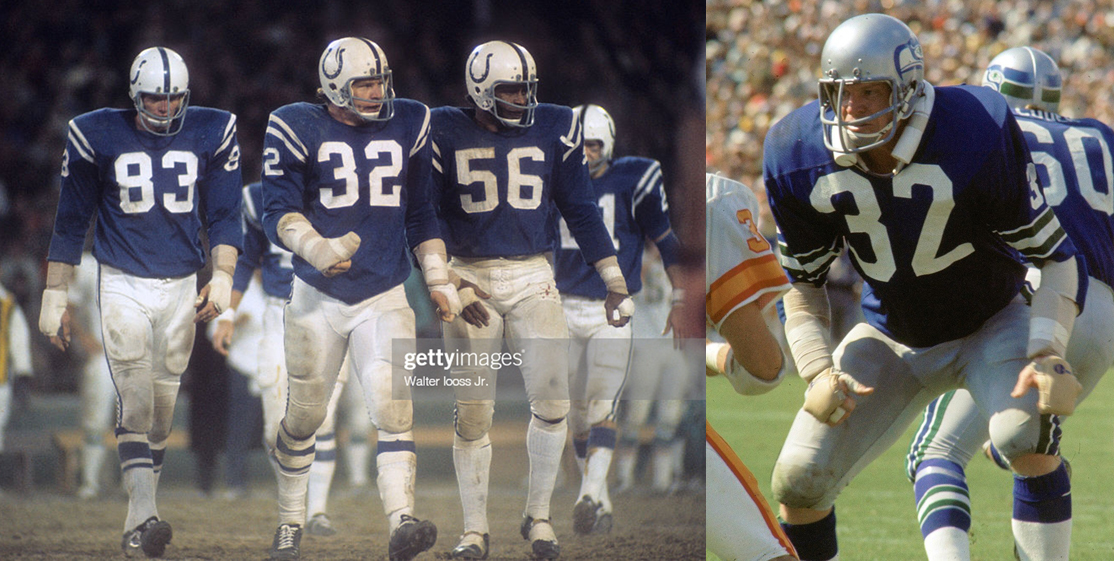 One Sports Illustrated writer declared these 1970, '71 Baltimore Colts the greatest linebacking core in NFL history. (Curtis, with Ted Hendrix, and Ray May who went on to captain the Broncos' defense a few years later.)
Bart Starr played against Butkus twice a year, but said the only man he was ever truly afraid of was Mike Curtis, who was known as the Mad Dog.
A tall, skinny rookie named Ted Hendrix lined up next to him in 1969, and was so gangly the press nicknamed him the Mad Stroke as a joke.
Hendrix is in the Hall, as is Butkus, Willie Lanier, Bobby Bell, and Ray Nitchke. Many players of the time thought Curtis was their better. But he showed no interest in lobbying for the HoF and was pretty much forgotten, except when various Baltimore Ravens would seek him out at his favorite blue collar bar to buy him beer.
I still have his football card, now in a frame with an autographed photo I snagged off Ebay.
There's gonna be some serious buzz saw linebacker play tomorrow to look forward too. "The human buzz saw" being his other nickname from back in the day.