Entire Woodstock Concert "As it Happened"
WXPN Philadelphia 8/15 – 8/18 – Available On-Line
Thankfully, the 50th Anniversary of the Woodstock Music and Art Fair aka An Aquarian Exhibition: 3 Days of Peace, Love, and Music starts on a Thursday, rather than a Friday as it did in 1969. This means the final act, Jimi Hendrix, will air at 9 a.m. on Sunday morning, rather than on a Monday.
After all these years, I am shocked to learn the audio from the ENTIRE Woodstock concert has been preserved, and will be broadcast in its entirety, in order, at the same time of day. I had assumed many of the lesser-known acts were either never documented, or were left on the cutting room floors over all the years of released and re-released material.
I guess it is too much to hope that I can figure out how to record the many acts I will be sleeping through.
Broadcast Schedule –
Note: many nights reach way past midnight
These are the 2019 Broadcast days of the week!
Thursday, August 15: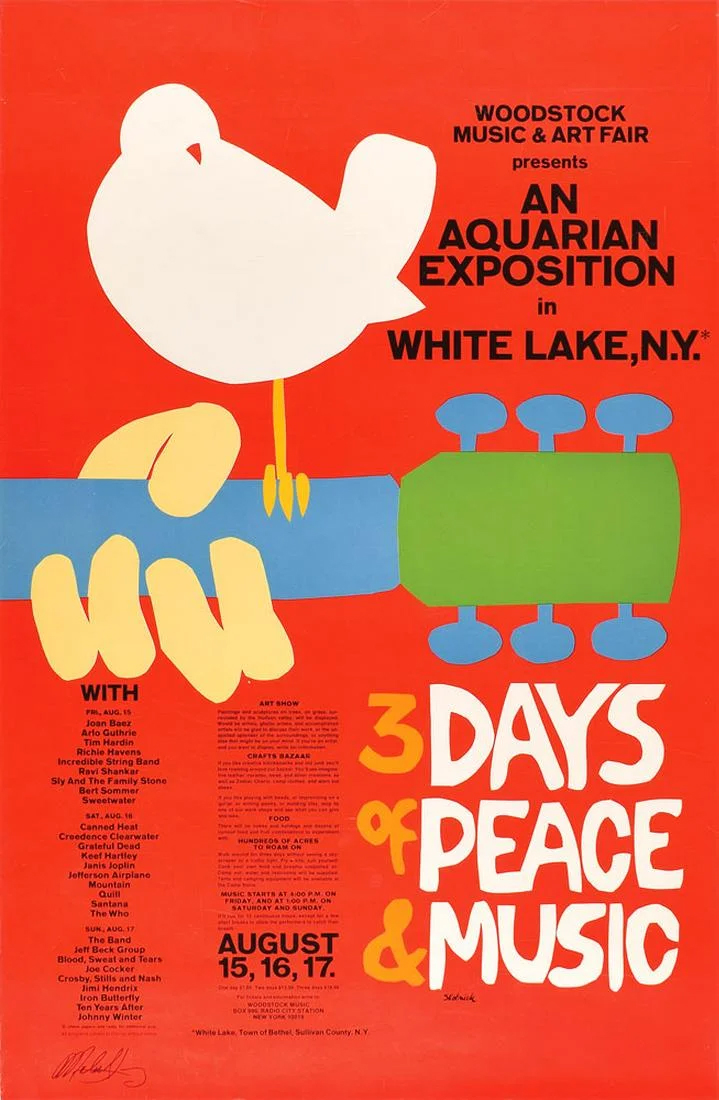 5:07 p.m. — Richie Havens
7:10 p.m. — Swami Satchidanadna
7:30 p.m. — Sweetwater
8:30 p.m. — Bert Sommer
9:20 p.m. — Tim Hardin
10:20 p.m. — Ravi Shankar
11:20 p.m. — Melanie
11:55 p.m. — Arlo Guthrie
Friday, August 16:
12:55 a.m. — Joan Baez
12:30 p.m. — Quill
1:20 p.m. — Country Joe McDonald
2 p.m. — Santana
3:30 p.m. — John B. Sebastian
4:45 p.m. — The Keef Hartley Band
6 p.m. — The Incredible String Band
7:30 p.m. — Canned Heat
9 p.m. — Mountain
10:30 p.m. — Grateful Dead
Saturday, August 17:
12:30 a.m. — Creedence Clearwater Revival
2 a.m. — Janis Joplin
3:30 a.m. — Sly & The Family Stone
5 a.m. — The Who
8 a.m. — Jefferson Airplane
2 p.m. — Joe Cocker
6:30 p.m. — Country Joe & The Fish
8:15 p.m. — Ten Years After
10 p.m. — The Band
Sunday, August 18
12 a.m. — Johnny Winter
1:30 a.m. — Blood, Sweat & Tears
3 a.m. — Crosby, Stills, Nash & Young
6 a.m. — The Butterfield Blues Band
7:30 a.m. — Sha Na Na
9 a.m. — Jimi Hendrix