Not all brownies are as nice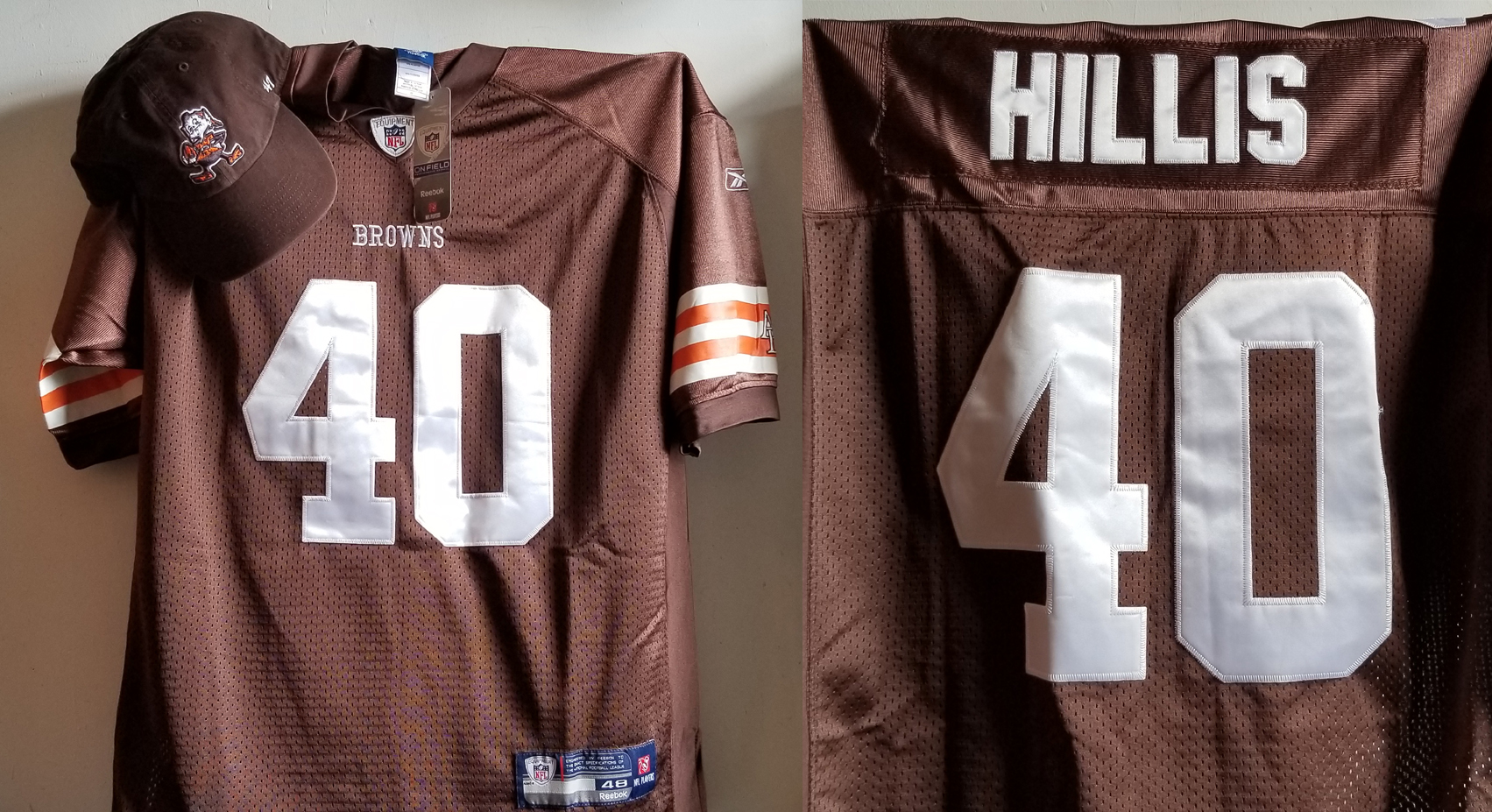 OK, I am geeking out a bit here
I've always wanted an NFL jersey, with embroidered numbers and name, not the flimsy sacks with screen printed numbers.
But I think the current Browns uniforms are butt ugly. And official Nike Retro ones cost $100 (compared to $350 for actual game quality jerseys) and not much like actual pre-2010 Reebok jerseys.
And even used ones of players who were complete duds aren't very affordable and usually the cheapo variety at that.
And then I found it on Ebay at a thrift store. New with tags – $15.
Circa 2011 Reebok On Field Series, Size 48 (not Small, Medium, Large, of the cheaper versions.)
It is a respectable #40.
That is Peyton Hillis, an old-school rhinoceros of a fullback who in 2010 had one phenomenal season for an otherwise forgettable Browns team, so good that he was on the cover of the Madden NFL 2012 video game.
And then he suffered the "Madden Curse," via bad hamstrings for the rest of his 7-year career, probably due to his coach running him "til the wheels came off" for that one big season.
Hardly a dud, Hillis was a gladiator didn't start until Game 3, and then gave his all for 1,177 yards rushing, 61 receptions for 1,654 total yards and 13 TDs. On a team that went 5-11. He and Marshall Faulk are the only players to attain more than 130 yards rushing, 3 rushing touchdowns, and 60 yards receiving in a single game.
For $15, this jersey is almost certainly a well-made counterfeit from Asia, but it is good enough for the Brooklyn sports bars.
I am thrilled!
Here is a video showing Peyton Hillis running people over.