This map helped win the War in the Pacific, 77 years ago today
(click to enlarge)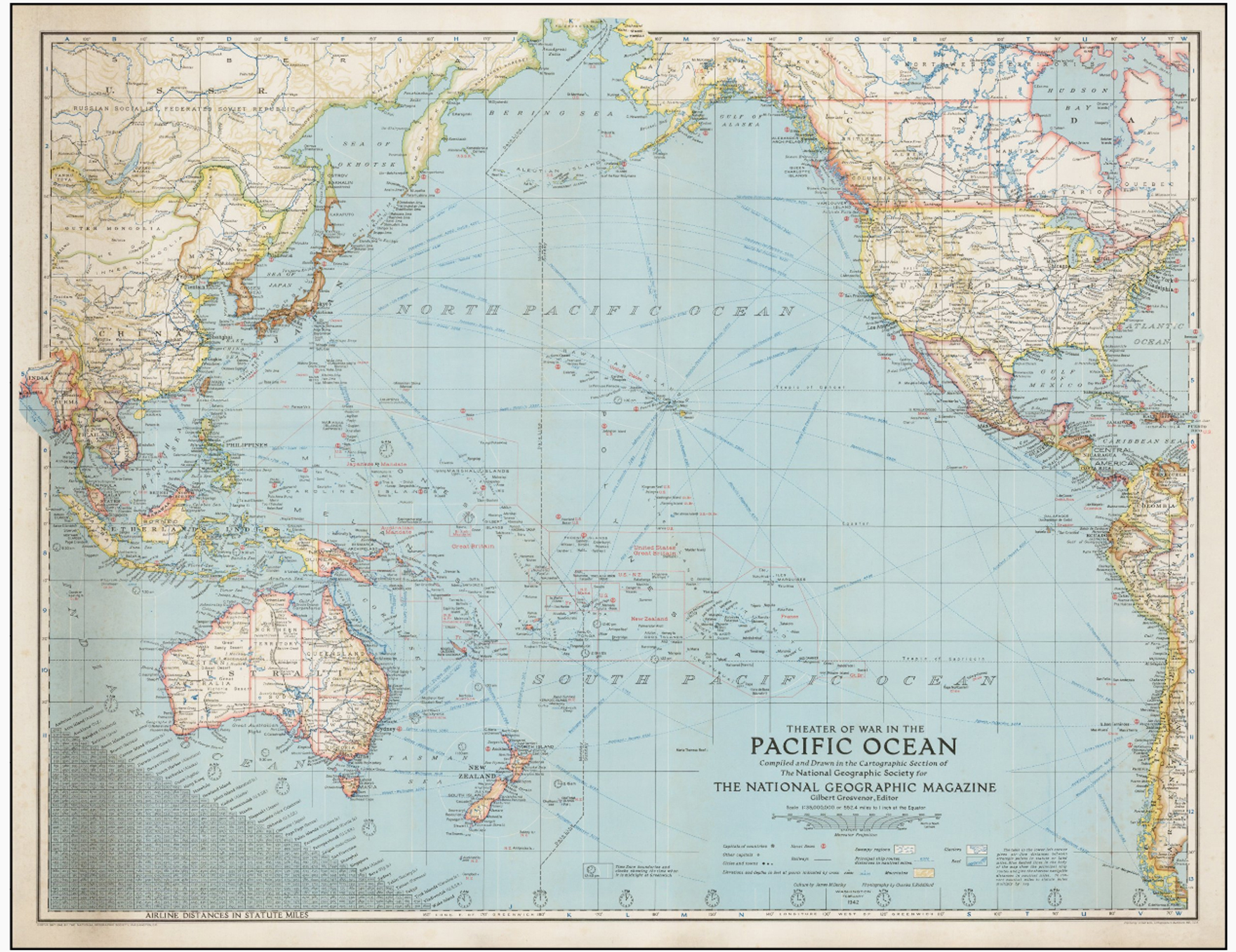 The February 1942 issue of National Geographic contained this map entitled the Pacific Theater of War.
It was published less than two months after the coordinated attacks launched by Japan across the Pacific and Western Asia on December 7 – 8, 1941, including the aerial bombardment of Pearl Harbor in the Hawaiian Islands.
It is not an exaggeration to say this map actually helped win the Second World War
On the 30th of September, 1942, a B-17 bomber of the United States Air Force left the island of New Caledonia, 912 miles east of Australia. It was heading to Guadalcanal, in the Solomon Islands, some 830 miles over open seas. On board was Admiral Chester Nimitz, the overall commander of the American force that had been engaged in a ferocious battle on Guadalcanal for nearly two months against the Empire of Japan, which would continue until February of the following year.
Due to poor weather and insufficient navigational charts, the plane was in danger of running out of fuel before it found the way to its destination. But the Admiral's aide, Commander Hal Lamar, happened to have the February issue of National Geographic in his gear. It contained the map displayed above, which the pilot was able to use to navigate successfully, arriving with a scant few gallons of fuel remaining.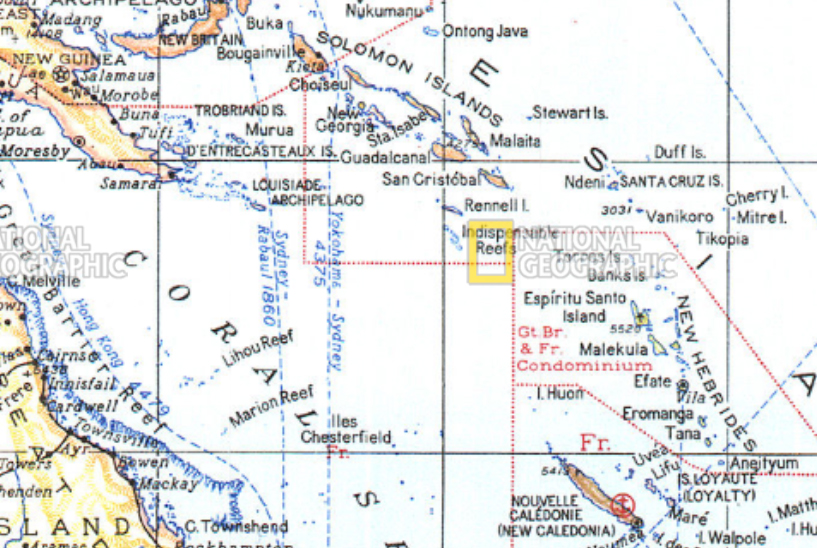 source: natgeo maps
The Admiral and his staff touched down in a driving rainstorm on Henderson Field, where he immediately performed an inspection of the front lines, at a time when it was seriously in doubt that the Americans could hold out against a foe that was determined to win at all costs.
Based on his firsthand assessment, Nimitz' actions over the coming month included replacing high ranking officers involved in the battle, and proved decisive in the Allies' first significant victory of their "island hopping" strategy in the Pacific Theater.
Without this map, Admiral Chester Nimitz and his staff could very well have ended up among the 78,700+ American service men and women listed as Missing in Action by the war's end. And the Battle of Guadalcanal and the ensuing War in the Pacific might have gone very differently.
A wonderfully zoomable map made from the original 1942 map can be seen HERE.