"These are the times that try men's souls…
…the summer soldier and the sunshine patriot will, in this crisis, shrink from the service of his country; but he that stands it now, deserves the love and thanks of man and woman. Tyranny, like hell, is not easily conquered; yet we have this consolation with us, that the harder the conflict, the more glorious the triumph."
Thus Englishman Thomas Paine.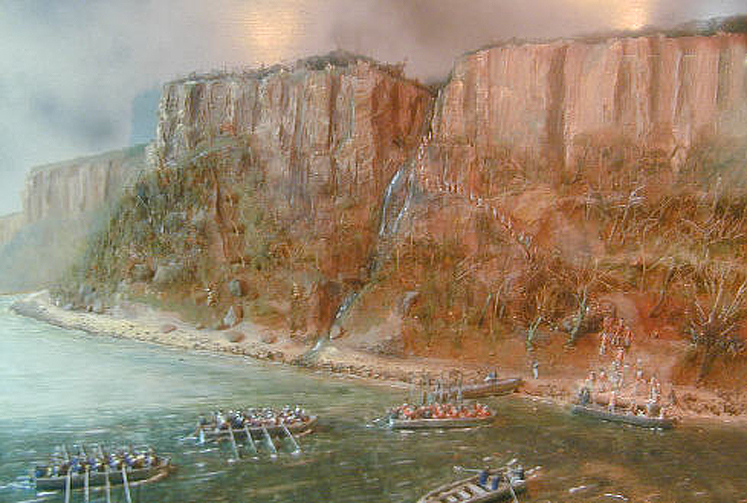 Painting on view at Ft. Lee, New Jersey Visitors Center
"On this date in 1776, General Cornwallis crossed the Hudson River from Manhattan with 5,000 British and Hessian troops to attack the Continental Army at Fort Lee, New Jersey. General Washington ordered a general retreat of 2,000 colonial troops stationed there.
Washington's army then retreated in a southwest direction through New Jersey, passing through Englewood, Teaneck, Morristown, Princeton, and Trenton. With Cornwallis on his heels, it took Washington 12 days to reach the Delaware River and cross over to the Pennsylvania side.
During the retreat, Thomas Paine wrote those immortal words, rendered above.
"Paine's pamphlet was read aloud to Continental Army troops on the evening of December 23rd. In the early morning of December 26th, Washington crossed the Delaware to the New Jersey side and attacked Hessian troops stationed at Trenton."
The rest is history of the United States of America.