Pink Floyd's David Gilmour Designs New Sinker Mahogany D-35 with Martin Guitars
The transcendent D-35 David Gilmour also has a twelve-string version
D-35 David Gilmour specs include: 14-fret dreadnought body size with all-solid tonewoods including sinker mahogany sides and three-piece back, torrefied VTS Adirondack spruce top with forward-shifted 1/4″ Golden Era style scalloped Adirondack spruce bracing attached with natural protein glue; composite carbon fiber bridge plate; unbound long-scale sinker mahogany neck with traditional hand-fitted dovetail neck joint, unique David Gilmour profile shape and vintage Martin brand stamp on back of headstock; ebony fingerboard with Standard Taper, 1-11/16″ at the bone nut, 2-1/8″ at the 12th fret; David Gilmour dot position markers of abalone pearl and yellow side dots; ebony belly bridge with compensated, drop-in bone saddle and 2-1/8″ string spacing; aged chrome, open back Waverly tuning machines with butter bean buttons; Old Style Martin script logo on a Madagascar rosewood headstock face plate; Vintage Gloss finish with Aging top toner

"Guitarists unfamiliar with David Gilmour's work and even those who scoff at the concept of a celebrity artist signature model just may find that the Martin D-35 David Gilmour is so well-designed they would fall in love with it, if they were lucky enough to play one in a shop."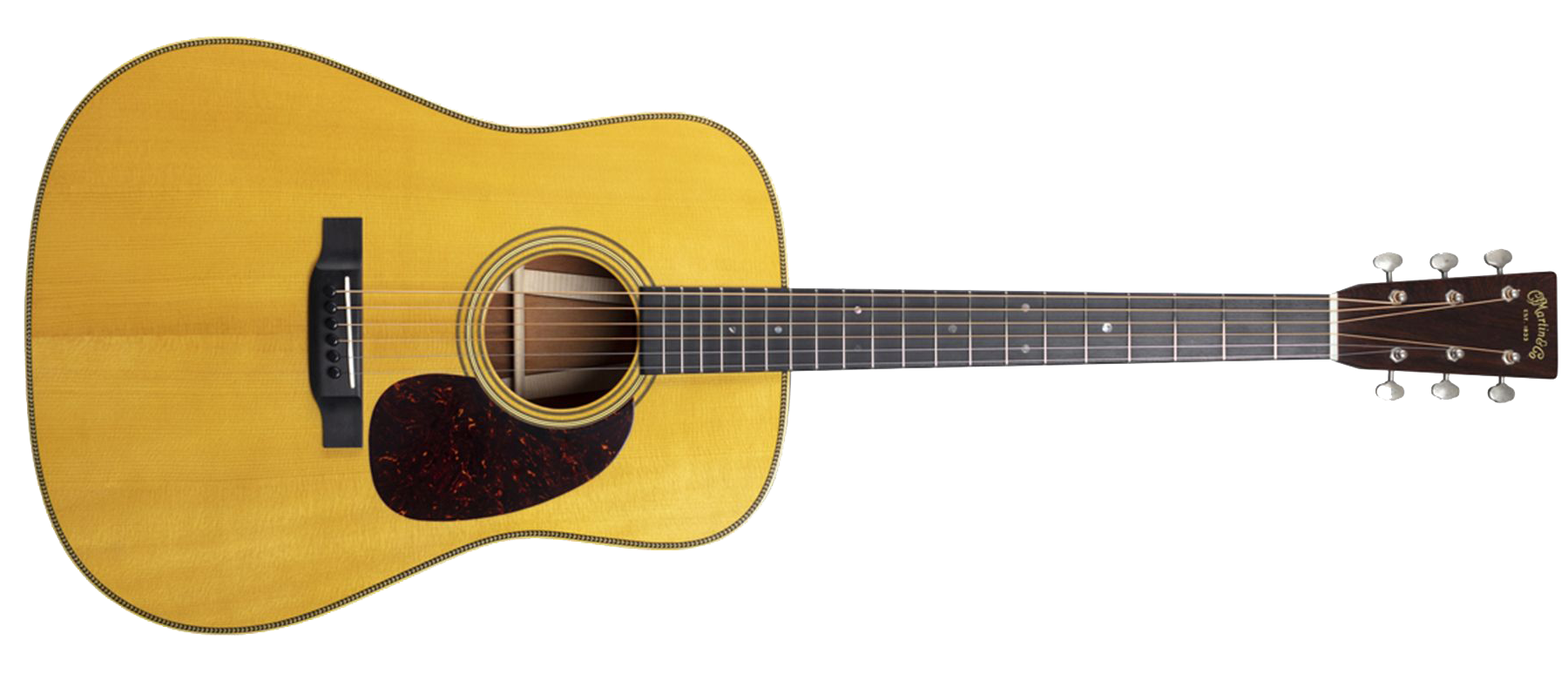 Wish You Were Here, In My Guitar Collection!
The Martin D-35 David Gilmour is a Dreadnought-size acoustic guitar made with a most unusual version of their venerable Style 35 that was inspired by the 1969 D-35 that David Gilmour used to compose and record some of Pink Floyd's most enduring songs, including the haunting ballad, "Wish You Were Here" from the 1975 album of the same name. The twelve-string version differs in several respects.
Gilmour has achieved Living Legend status, as his popularity grew all the greater over the years, just like the immense crowds at his most-recent concerts. His high regard for the guitars of C. F. Martin & Co. and his willingness to partner with them to create these new instruments only furthers Martin's own illustrious reputation. But when I say this guitar is unusual, I will go so far as to say this new Martin model isn't even a D-35, really.
Style 35 has always had rosewood for the back and sides, for one thing. And Gilmour himself said he considers this guitar based on his 1940s D-18, which of course is made from Big Leaf mahogany with an Adirondack spruce top, just like his new signature model. While it does sport the requisite three-piece back of a Style 35 guitar, it is made with sinker mahogany, a tonewood that has earned its own near-legendary status. But more about that later.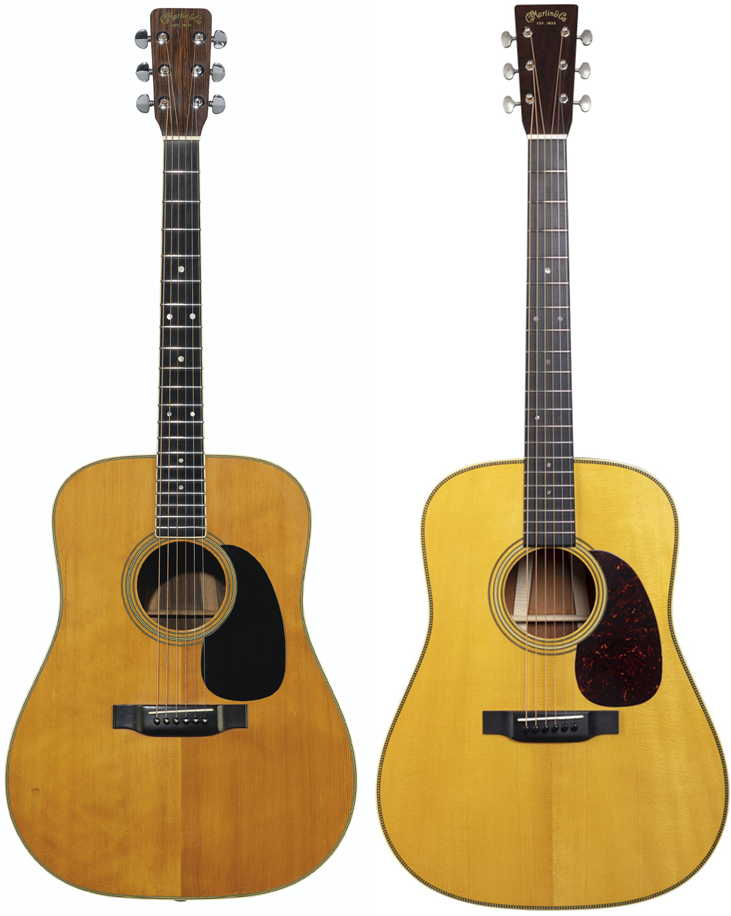 As for the cosmetic styling, it does not have binding on the neck, like all previous Style 35 instruments, and it does not have the rounded headstock of a 1960s Martin. So the neck and headstock are more like his pre-war D-18 in looks. Also, a D-35 has Art Deco black and white lines for the trim around the top and the back strips around the center wedge of the three-piece back, and non-scalloped 1/4″ top braces responsible for the notable D-35 tone with its round bass notes and precise trebles. Martins with the sort of vintage-style bold herringbone purfling around the top and zig-zag back strips like the Gilmour models normally have an H in their name. And this particular styling is lifted directly from the HD-35, as are the scalloped braces.
Scalloping the thin 1/4″ bracing adds considerable echoy body resonance while fattening up the fundamentals across all registers. As with the HD-35 it supercharges the top, resulting in a voice that is notably meatier and lush compared to the standard D-35.
As with all modern six-string Martin dreadnoughts, the main X brace is in the pre-war forward-shifted position, greatly increasing bass response. And the bracing and bridge have been attached with natural protein glue, as used on the Modern Deluxe series which sinks into the wood for a better transference of tone producing energy. I have no doubt this supercharged bracing must work very well indeed with the tonewoods employed here.
That sinker mahogany is topped with a soundboard and X-bracing made from Adirondack spruce, which has a greater density and cross-grain stiffness than the usual Sitka spruce seen and heard on typical Style 35 guitars. It has great fundamental clarity and a bottomless bottom end, complimented by a silver bells chime in the treble that refines and accentuates the dry, woody tone of mahogany.
Not only that, the top has been "aged" via Martin's Vintage Tone System of wood torrefaction, and the bracing has Golden Era style scalloping, with deeper scallops and sharper peaks than standard scalloping, to maximize the flexibility of the  Adi soundboard. And that is just some of the unique combination of features that set this model apart from any previous Martin model.
But I understand why Martin wants to keep the association with David Gilmour's famous D-35, the one "luxury item" he said he would take with him if were to be marooned on a desert island. That is, until he sold it at a charity auction for $1.2 Million. (!!!) An understating Englishman of Gilmour's pedigree might suggest that sum proved a bit higher than the $10-20K pre-auction estimate, what? Of course, Martin can call it the D-35 David Gilmour, if they wish. Or the Martin Ummagumma Special, whatever! It is clearly one very special guitar.
Make no mistake about it; this is by no means one of Martin's popular catalog models with one or two spec changes beyond the celebrity association to justify a higher price tag, as sometimes happens in their Custom Signature Editions series. And it is not a typical artist "signature model" with their autograph inlaid on the fingerboard and some sort of brand identity logo on the headstock. In fact, there is nothing to see about this model that associates it with Mr. Gilmour other than the signed label glued to the inside of the back. And yet it is more David Gilmour's personal guitar than most other artist models from any guitar marker.
While it is named to hearken back to David Gilmour's famous D-35, it is made up of a collection of design elements and matériel that rival the one-of-a-kind instruments from the now-retired Custom Shop series, in originality and daring do. And like most of those CS models, the design of this guitar was conceived and orchestrated by Fred Greene, Vice President of Product Management for C. F. Martin & Co.
Fred is an idea man who loves exploring concepts and innovation. He also happens to be a serious David Gilmour fan. So he was delighted when Martin's UK representative, Scotland's Westside Distribution, reached out to Gilmour about making a signature model based on his iconic D-35. And he was doubly-delighted when the English guitarist didn't want to reproduce his old guitar; he wanted to design a new guitar that was different from anything that came before it.
Fred Greene can be described as "a true artist who is always moving forward and creating ." And that is exactly how he described David Gilmour, as a musician and in terms of his participation in the design and creation of his new signature models. In fact, every final decision in the specifications came from Gilmour's experience playing the many prototypes sent to him to try out. He was also provided pretty much every neck shape currently offered by Martin. Ultimately, the profile on the neck was created for David Gilmour, and it may be the one thing on the guitar that is most like his 1969 D-35.
Unique Neck Shape
Fred Greene told me, "We sent David a lot of necks during this process. In the end he preferred a modification to a Full Thickness neck." That particular profile is the closest thing to a 1960's Martin neck available from Martin's custom shop today. In those days no two Martin necks were exactly alike, but the illustration that Fred sent to me suggests the David Gilmour profile is similar to Martins made in and around 1969.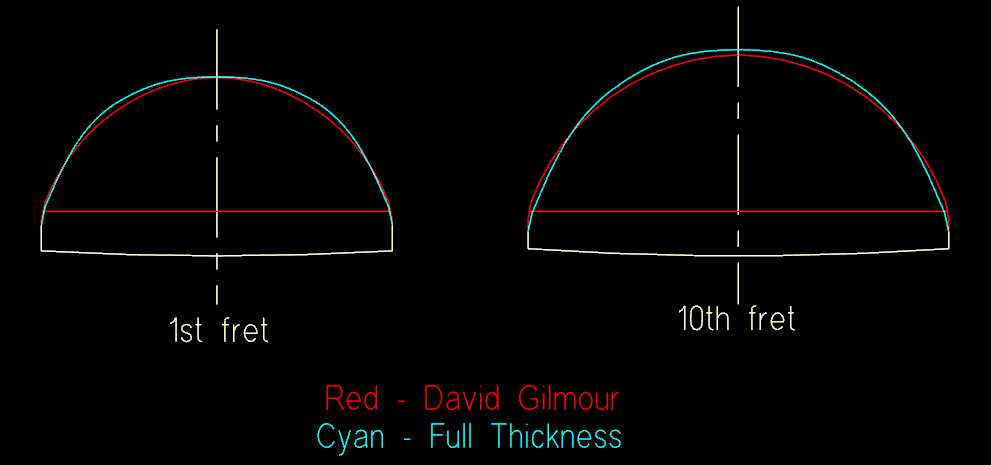 But back then they were carved entirely by hand from a block of solid mahogany, before being fitted into the guitar's solid mahogany neck block by way of the hand-carved dovetail neck joint, with such precision that it could be strung-up and played without any glue in the joint. And some necks from that period have more of a V than others, while some are rounder and cheekier, and some are lower in profile than typical for the time period.
The master craftspeople at Martin still use that dovetail neck joint on their best guitars today, and the necks still have their final shaping and sanding done by hand. But there is more uniformity as they make each neck as identical as  possible for a particular model. And for this model, Martin took their Full Thickness profile and kept adjusting it until David Gilmour gave his persnickety approval.
I so wish I could tell you how that neck shape feels to me. Maybe someday I shall. This guitar has a 1-11/16" width at nut and the "standard taper" that measures 2-1/8" at the 12th fret. But it is deeper and thicker than today's High Performance neck or the Low Profile necks that came before it. This means it may not be considered too small for those who prefer modern 1-3/4″ necks, because the player's hand has to reach out and around that extra girth. And that means their fingers do not feel like they are crammed on top of each other, like they can on a Martin with a 1-11/16" width nut and a Low Profile at the back. But it is also not as chunky in the upper frets as their typical Full Thickness profile necks, which Fred Greene describes as more of a "D shape." On paper, at least, it seems to be exactly my kind of dreadnought neck. So, I look forward to this shape being made available for custom orders in the future.
Another David Gilmour inspired facet to this jewel of a Martin guitar is the fret position marker pattern on the solid ebony fingerboard. It has smaller dots than the large Art Deco domino dots used on a standard D-35. And they are made not from stark white mother of pearl, but the highly-figured abalone shell used to make the diamond markers on an HD-35. And the side dots on the fingerboard are yellow, which helps add to the vintage Martin color palette that includes Aging Toner on the Adirondack spruce top, and Antique White binding.
The headstock sports the Old Style Martin logo script on a Madagascar rosewood face plate, and the vintage-style Waverly tuning machines are made from aged nickel to complete the retro looks. And a very cool extravagance about the neck is the fact it too is made from sinker mahogany, just like the sides and the three-piece back.
Sinker Mahogany
Gilmour was particularly pleased that this guitar was being made from reclaimed mahogany, which means it is more environmentally friendly. As Fred Greene put it, "The collaboration is also a perfect fit for Martin Guitar, a company that shares David's hope for a more sustainable world that we can leave in good conscience for generations to come."
It is traditional Big Leaf mahogany cut from logs that were salvaged from a river in Belize. Hence its moniker of "sinker" mahogany, because it had sunk on the way to the lumber mill due to having a greater denser than other logs that remained afloat. These logs had been under water for at least 100 years, and are estimated to have been between 150 to 300 years old at the time they were felled.
Nothing like it has existed in nature for a very long time. I have little personal experience with sinker mahogany in terms of tone. But I know that George Gruhn was so impressed with it that he paid Martin a handsome sum to use it on an on-going series of D-18 type dreadnoughts for his Nashville shop, and had other instruments made from it as well.
What I can say with certainty is that it is a well-loved tonewood to be sure. I have been a consultant for several people seeking a serious Martin, who had the funds to buy a vintage D-18, and more than one made the pilgrimage to Gruhn's, where they played one of the sinker mahogany guitars, and bought it on the spot, and they continue to sing its praises in the most enthusiastic terms.
But I am unfamiliar with any sinker mahogany Martin dreadnoughts with 1/4″ bracing and an Adirondack spruce top with the Vintage Tone System, which crystalizes the resins in the wood until its molecular structure resembles spruce that has seasoned for many decades. It really does impart an "openness" to a brand new guitar that resembles the sound of a pre-war Martin. And the Golden Era style scalloping of the narrow top braces (1/16" narrower than on a D-28 or D-45) should only increase the vintage-esque tonal properties for the better.
Futuristic Bridge Plate, Vintage Finish
Another item that was David Gilmour's choice is the bridge plate, which is made of a thin piece of VTS Adirondack spruce sandwiched between two plates of carbon fiber, which will keep its shape and protect the spruce from the ravages of guitar strings digging into it to chew it up as the years go by.
The bridge plate isn't just about longevity. It also has a measurable influence on tone, by increasing volume and sustain, and likely adds to the already clear and ringing definition of VTS Adirondack spruce over sinker mahogany. As Fred Greene put it, "David chose the carbon fiber plate because it sounded better to him than other samples that used the maple plate in this configuration."
While the top has the wood and bracing of the old Golden Era series, plus the VTS treatment, and the bridge plate is identical to those used on the Martin's Modern Deluxe Series, the nitrocellulose finish on the D-35 David Gilmore has Martin's Vintage Gloss, which was developed for the Authentic Series instruments of meticulous recreations of specific vintage Martins. And it adds to the mystique of this instrument being like some sort of vintage Martin model from an alternate history, as Martin made nothing like this guitar in the 1930s. But this one looks like they could have.
Transcendent Guitar for a Transcendent Guitarist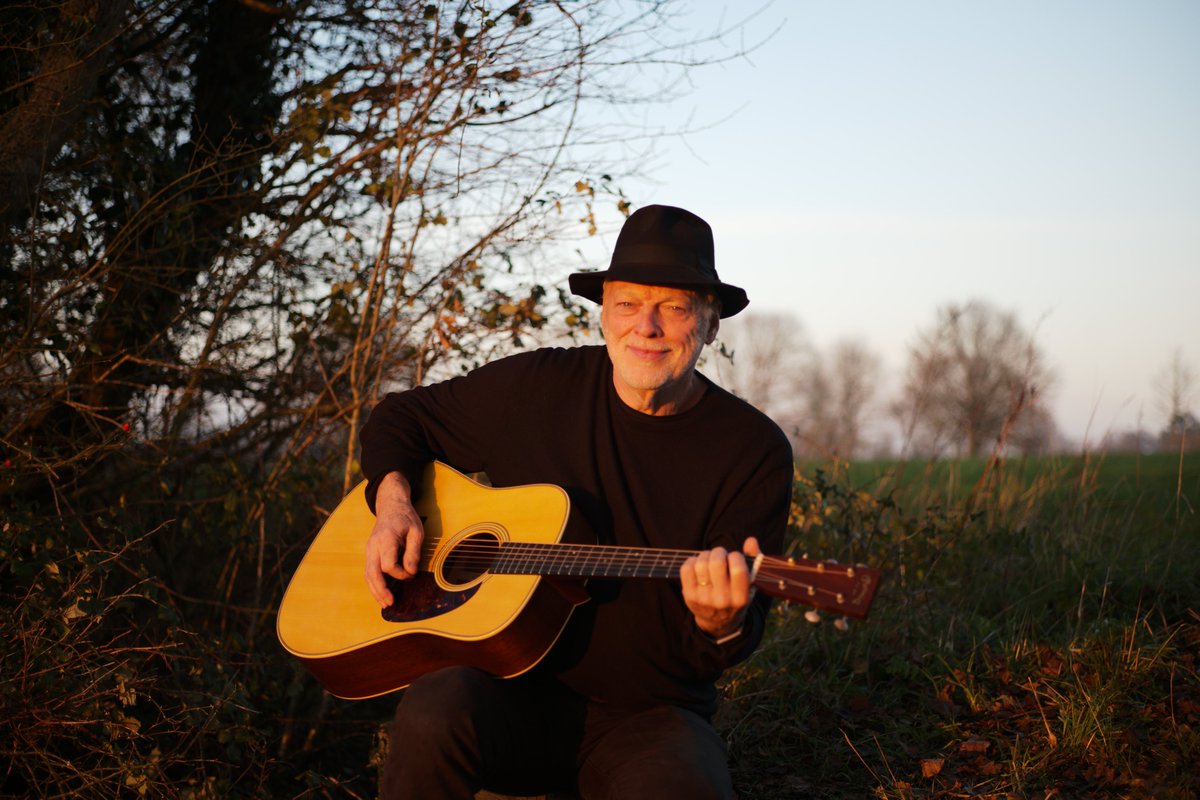 I have always admired David Gilmour's sense of touch, timing, and technique. And his music has remained a part of my listening life since I was but a small boy. And yet, I have never been one to consider buying an artist signature model because of its celebrity connections. However, there have been several that I have greatly enjoyed for the excellent acoustic guitars they turned out to be. And I have owned two Laurence Juber signature models as a result. And when setting aside the celebrity connection of this guitar, the specs on the D-35 David Gilmour remain absolutely mouthwatering.
I greatly envy the 200 lucky guitarists who will end up owning one of these very special Martins. And in some ways I envy the 50 future owners of the twelve-string version even more so, as it has some very attractive alternative specs from this six-string version. And you can read more about that other model HERE.
Guitarists unfamiliar with David Gilmour's work and even those who scoff at the concept of a celebrity artist signature model just may find that the Martin D-35 David Gilmour is so well-designed they would fall in love with it despite any prejudice to the contrary, if they were lucky enough to play one in a shop. Unfortunately for us all, nearly 100% of this limited edition will end up in private hands before they ever see a showroom floor. It has created that much excitement just in the few hours since it was announced.
In fact, both models were sold out before many long-time Martin dealers even knew of their existence. But at least a portion of the profits derived from this limited edition will be donated to the David Gilmour Foundation, which provides funding for a long list of charitable organizations. So that is some consolation for those of us who don't get to buy one.
I was unable to travel to the Martin factory to see these in person, due to COVID-19 restrictions. I am unused to being just another Martin lover who can only imagine what it is like to play their elite limited editions, and will appreciate all the more my ability to visit the Martin factory for such opportunities in the future, once the world crisis subsides. In the mean time, I have revived my interest in David Gilmour's music over the past year, partly in anticipation of this new signature model, and I will look forward to hearing the maestro play his personal D-35 David Gilmour sometime soon.
And that is one man's word on the…
Martin D-35 David Gilmour
List Price: $5,499'00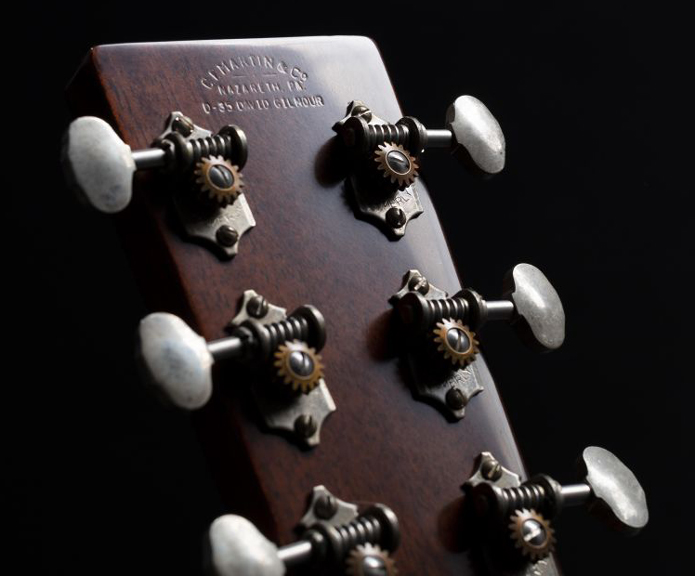 D-35 David Gilmour Spec Sheet Here
D-35 David Gilmour 12 String Review Here
[Due to COVID-19 restrictions I am unable to travel to Martin to shoot my usual January video reviews in their private sound room. Here is to hoping I will someday have a chance to play one for myself.]
Internet Mega-Merchang Sweetwater has been ordained the Martin re-seller granted special privileges all other Martin dealers are denied, from the small town mom and pop shops to venerable institutions like Sam Ash. So, despite the COVID-19 restrictions put upon the rest, they were allowed to shoot this demo video of the new David Gilmour models before other dealers even knew it would be available for sale at the Winter NAMM Show. Enjoy!
NOTE: They only making 250 in TOTAL, not of 250 of each, as stated in the video. There are 200 six-string and 50 twelve-string.