Our Reporter Braves Gourmet Food and the World's Best Spirits, Among Other Hardships to Bring You His Exclusive Report from Whiskyfest 2013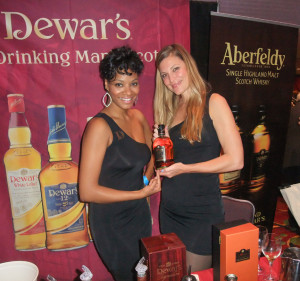 Deciding which of the 500+ varieties of whisky and other fine spirits to indulge in is a tough job, but someone's gotta do it!
For a ticket price less than the better seats at a rock concert or major sporting event, our reporter spent 4.5 hours at Whiskyfest 2013 New York with examples of the best whisky in the world, dozens costing over $300 and even $400 a bottle. His report touches on many of them, along with other fine spirits from the introductory expressions to the top of the line, from many of the world's best distillers, including sneak previews of new expressions not yet on American shelves.
"…the 25 yo has a similar vatting ratio of refill sherry casks and bourbon, but then spends its final two years in first-fill Oloroso sherry casks, which results in a lively waltz of the two influences from the get go, before all the European figs and almonds and Christmasy spices kick up their heels, yet they remain firmly in the grasp of a skeletal American oak structure. As indulgent a 43% whisky as I can remember…"
Whiskyfest is an annual event by Whisky Advocate Magazine, taking place in many countries around the globe.