50 years before Bob Dylan was born there
On May 24, 1941 – 75 years ago
Although he denied his actual origins and place of birth at first, in an effort to create some mystery and an image associated with intrepid figures like Woody Guthrie and Billy the Kid, Bob Dylan was born in Duluth, the Great Lakes port, before his family moved to the North Country mining town of Hibbing, MN when he was 6 years old.
Hibbing, Minnesota in the 1940s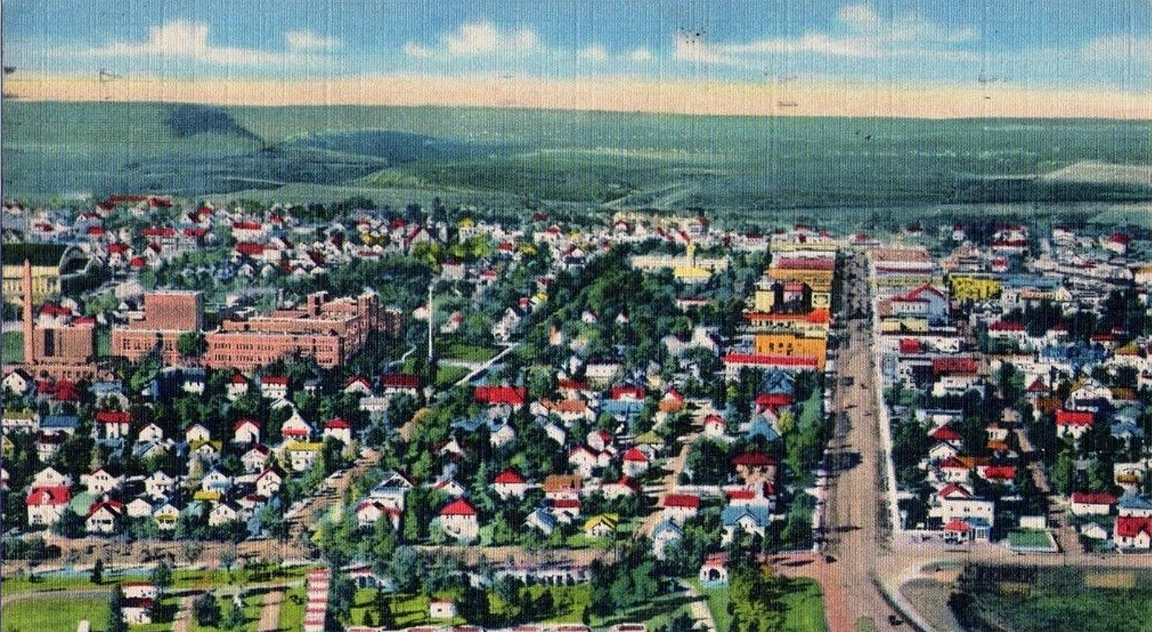 His mother grew up there, and his father worked for the family electrical supply shop. The young Bob Zimmerman had a normal merchant-class upbringing, and like many teenagers he wanted to play the electric guitar in a rock and roll band.
And that is something he did to revolutionary effect, when he first toured with an electric guitar, in 1966, 50 years ago.
In fact, his double album Blonde on Blonde was released on May 15, 1966, and he performed the infamous "Judas" concert in Manchester, England on May 17.