Today marks the 100th anniversary of the ending of the Battle of the Somme
World War I veteran memories reveal the horror and humanity, and lessons that need relearned, however painful
Forty years ago, author Martin Middlebrook collected eye-witness accounts for his seminal work on the most horrific battle known in human history. But most of them remained hidden until only a few months ago, when they were turned over the Imperial War Museum, in London.
Many of them have now been made available to the public.
Please check out these podcasts and interesting short articles at the museum's website.
And this article about them at the BBC's website.
The battle began on July 1, 1916, when over 58,000 British soldiers were lost, with a third of them killed outright. Compare that to the American loses on D-Day (4,697,) at Gettysburg (23,049 over three days) and it will help put things into perspective.
The Somme lasted nearly five months, resulting in over 1 million causalities.
At a time when a new and popular video game, Battlefield 1, is focusing on the combat that took place during the First World War, it is sobering to learn of the real life experiences of actual veterans, many of whom could not bring themselves to speak of their combat experiences until near the end of their lives.
But it is even more important that such stark reality be exhibited before the minds of anyone advocating the use of military force and sending the young men and women of today into harm's way in the name of  "our national interests" or "national defense."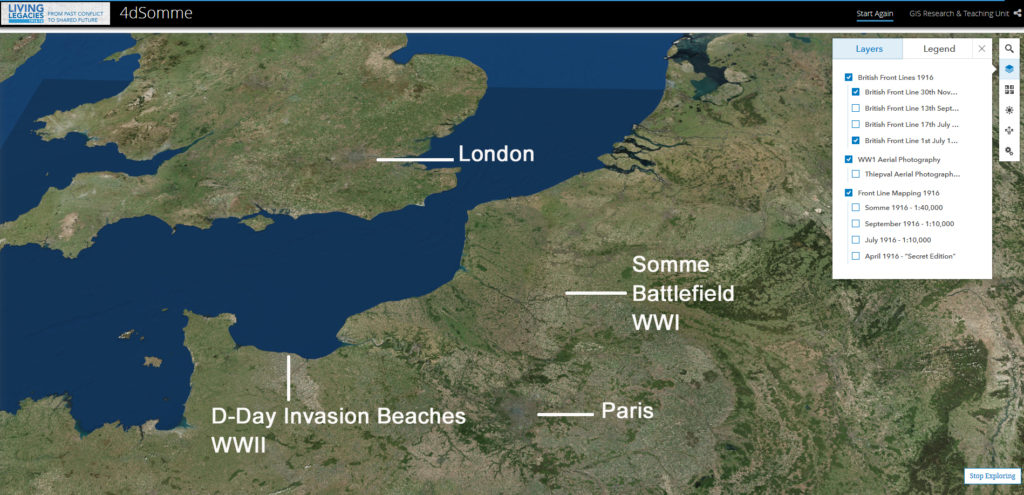 source: 4D Somme