Shakespeare from the Stafford Festival on Line
Free during the long social distancing season
Did William Shakespeare really write the masterpiece King Lear while under quarantine during the plague year 1606? Yes, along with other great plays like Macbeth and Antony and Cleopatra. Starting the previous year people were expected to remain in their London homes except when genuine need forced them to seek food for medicine. Sound familiar? Just like now, it helped save countless lives.
The Shakespeare Festival of Stratford, Ontario is offering free viewings of twelve films beginning with King Lear. It started on April 23, but I only know learned of this. So here is the schedule
"Each will debut with a 7:00 p.m. viewing party and will be available free-of-charge for three weeks afterwards on the Stratford Festival website."
Coriolanus debuts today! Lear remains available through May 14.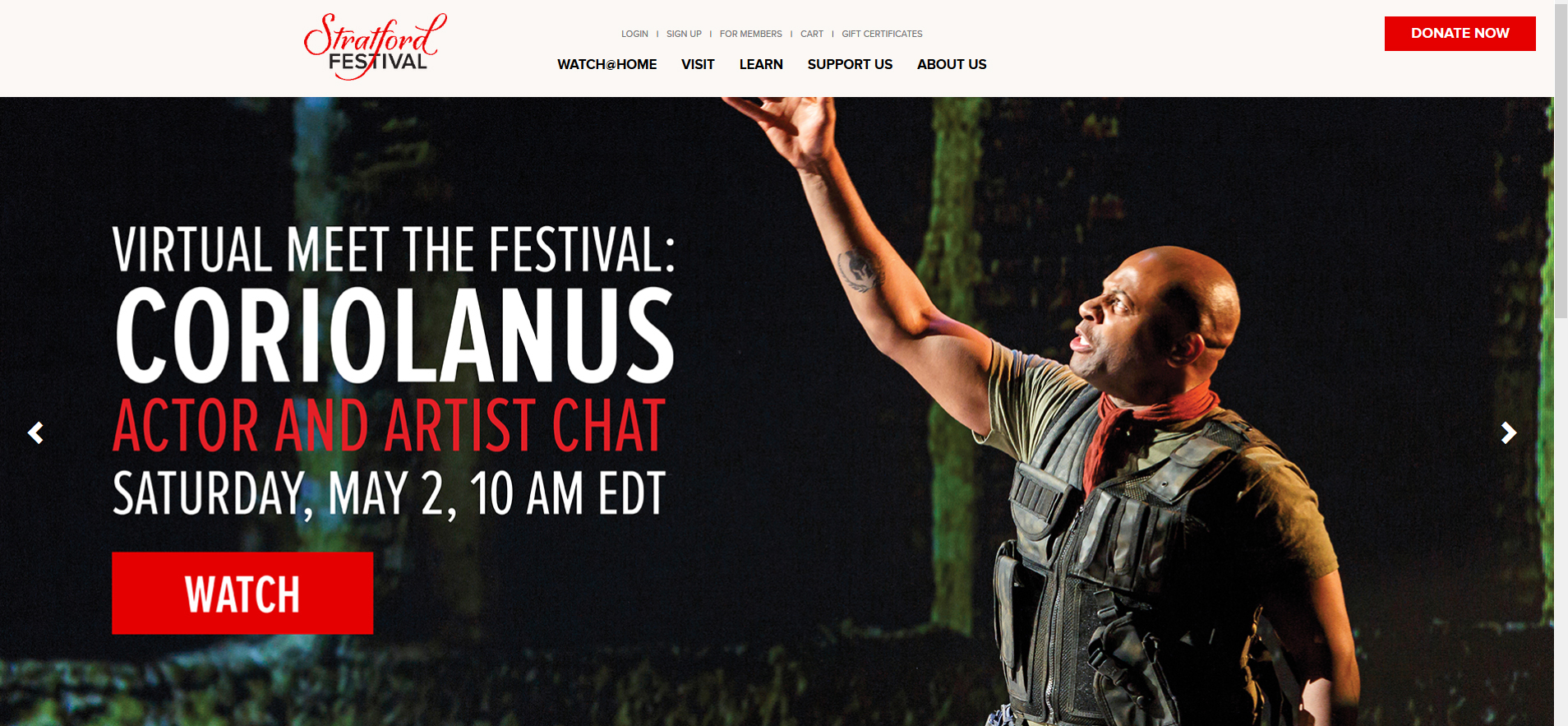 The films have received four Canadian Screen Awards and 16 nominations, including Best Performing Arts Program for King Lear.
The schedule is as follows:
King Lear: April 23 to May 14
Coriolanus: April 30 to May 21
Macbeth: May 7 to 28
The Tempest: May 14 to June 4
Timon of Athens: May 21 to June 11
Love's Labour's Lost: May 28 to June 18
Hamlet: June 4 to 25
King John: June 11 to July 2
Pericles: June 18 to July 9
Antony and Cleopatra: June 25 to July 16
Romeo and Juliet: July 2 to 23
The Taming of the Shrew: July 9 to 30